Tilting saw WE
The sturdy tilting bench saw with direct e-drive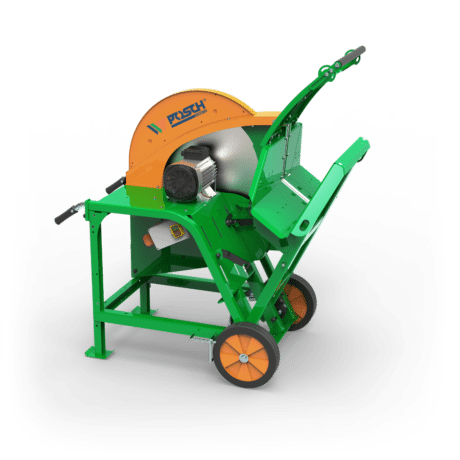 Particularly
smooth-running
and
sturdy
with the ball bearing mounted rocker. The
special rocker configuration
prevents billets from turning. Useful
features
of these
log saw
make firewood cutting easier.
Direct drive: Saw blade mounted on the motor shaft with direct transmission of the motor power to the saw blade.
Circular saw blade chromium alloy Ø 70 cm (Z1300080)
Cutting diameter max. 24 cm for firewood cutting
Switch with motor circuit breaker and phase inverter
Mobile on two solid rubber wheels Ø 30 cm
standardprogramm
Article no.
Type
Propulsion
Weight
kg
list price
excl. VAT
M1361HS
WE5.5

3x 400V, 50Hz

5.5 kW e-motor 400V, S6, CEE 16A

E-drive: with motor circuit breaker and phase inverter

156
1.670,00
Make your work routine easier with a series of useful additional pieces of equipment.
standardprogramm
Article no.
Description
list price
excl. VAT
A

(SO1232)

Ready-to-use longitudinal stop assembly on the saw incl. standard rocker conversion kit (for HS model)
180,00
N

(SO1336)

Downholder (can be activated and deactivated) to retain wood during cutting (e.g. for multiple cuts or several logs)
160,00
W

(SO1043)

Surcharge for circular saw with a WIDIA circular saw blade Ø 70 cm, 84 teeth (Z1300103), instead of the standard circular saw blade. Benefit: 50% higher cutting performance with hardwood, noise-reducing
105,00
D

(SO1259)

Three-point attachment for tilting saw type WB/WE/WKE
390,00
Y

(SO1280)

Star-delta switching for the drive by way of generating set or soft start for directly operated tilting saw (suitable for 5.5 kW e-motors)
120,00
Adjustable longitudinal stop
Handy accessory equipment for more power and convenience for wood processing.
standardprogramm
Article no.
Description
list price
excl. VAT
F0003775
Hip roller
95,00
Z1300080
Circular saw blade Ø 70 cm, 56 teeth, chromium alloy, as standard
95,00
Z1300103
WIDIA circular saw blade Ø 70 cm, 84 teeth
220,00
F0004128
Adjustable longitudinal stop, retrofittable, model HS: from 25 to 34 cm, model H: from 18 to 34 cm
180,00
F0003887
Retrofitting of three-point linkage for WE/WKE for tilting saw model H/HS
490,00
F0004402
Downholder (can be activated and deactivated) to retain wood during cutting (e.g. for multiple cuts or several logs). Retrofitable from April 2019, HS model
160,00
F0003773
Chip extraction connection Ø 10 cm for machines with E-drive, model H/HS
95,00
F0003534
Hour counter for E-drive machines with 400V, HS model
160,00
F0003835
Transport aid for circular saw with e-motor, model H-HS (standard with Z-/ZE- and B-drive)
100,00
F0003779
Tilting extension with roller to cut logs of up to 200 cm, incl. Bracket to store extension, model H/HS
120,00
Circular saw blades firewood cutting

Adjustable longitudinal stop

Hip roller

Tilting extension