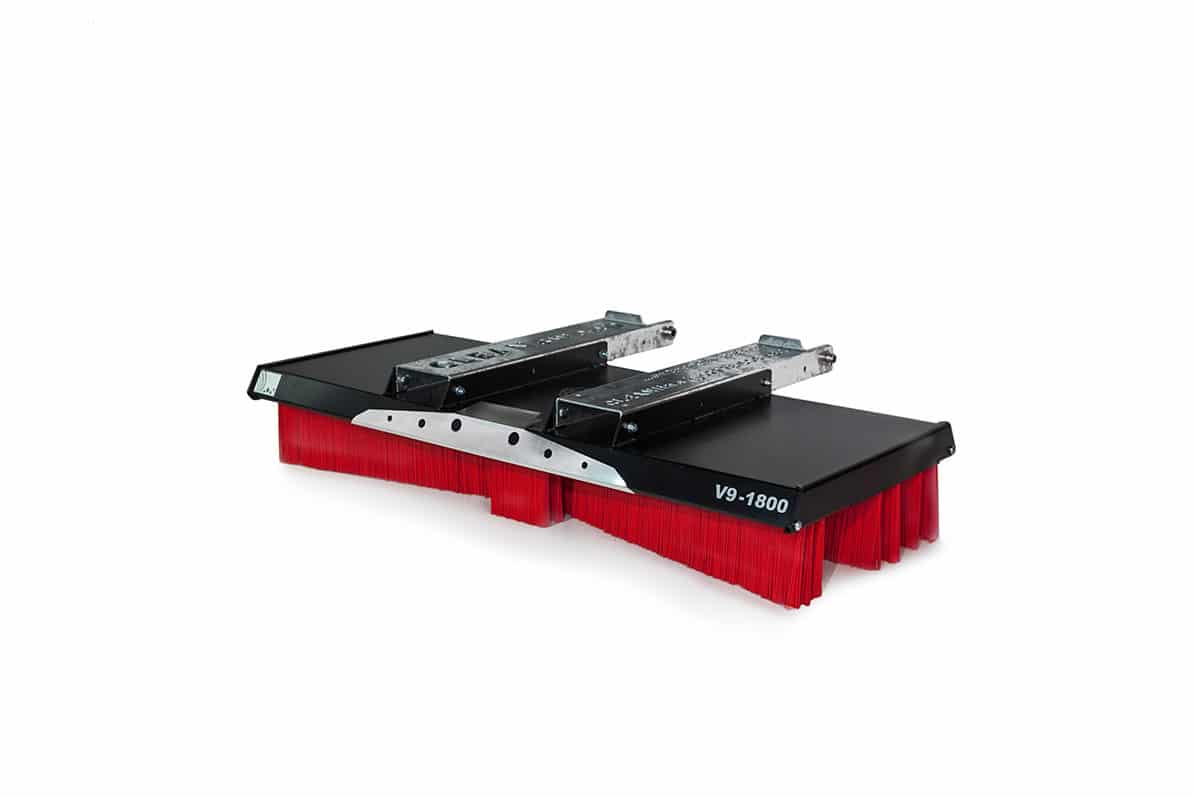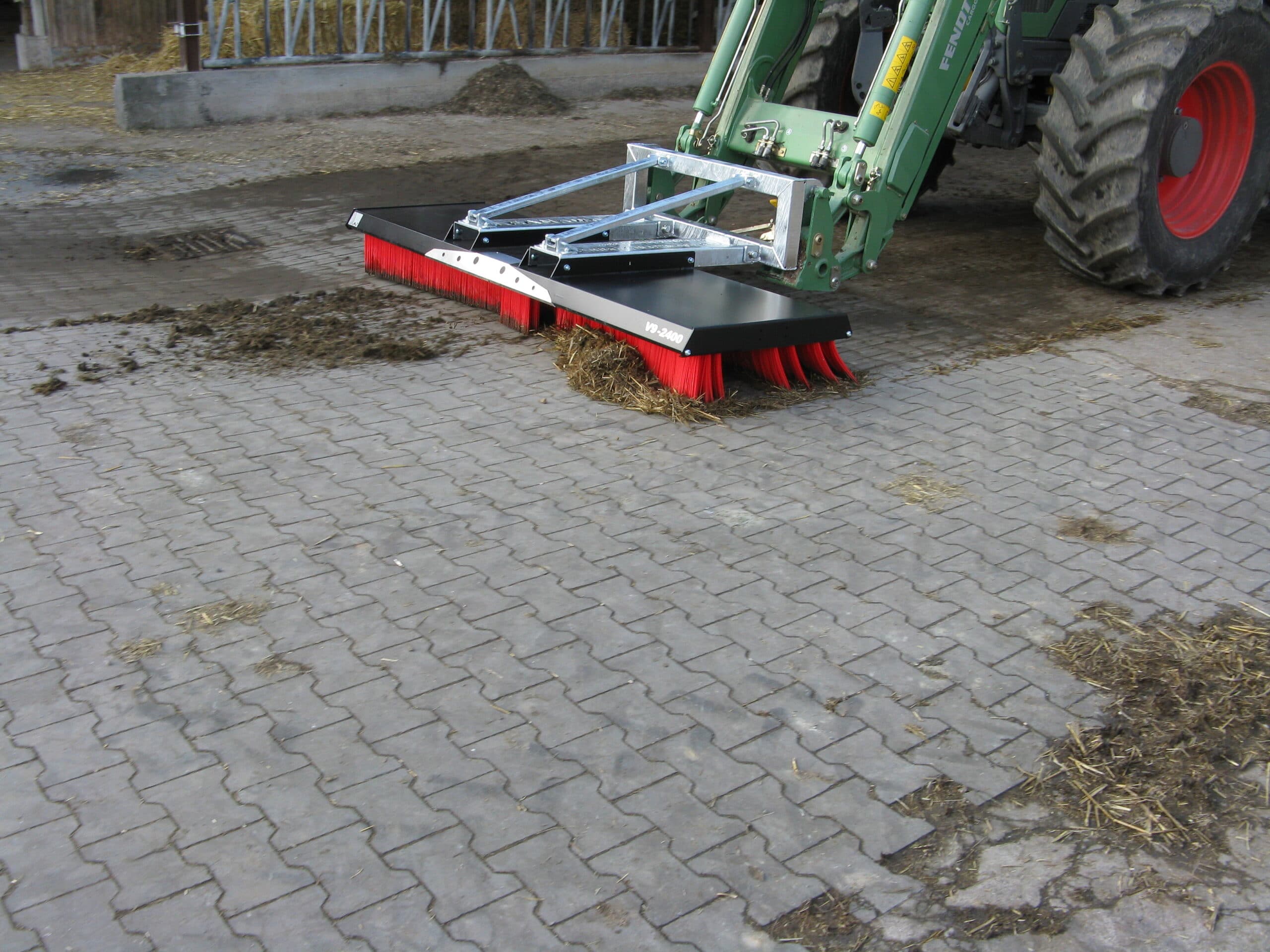 The "mid-range" sweeper, which is the first choice for cleaning operations, while remaining powerful, efficient and reliable.
The V9 sweeper has a unique V-Concept® patented system that improves sweeping efficiency.

The orientation of the brushes in the shape of a "V" allows to gather the sweepings in the center of the sweeper and to remove the swaths which forced to cross the passages.

A sturdy design thanks to its thick folded steel structure. Nine rows of solid polypropylene bristles 300 mm high including: 4 straight rows at the back, 3 rows forming a "V" at the front to accumulate waste in the center and 2 small rows at the tip of the "V" to create a more homogeneous distribution of waste and avoid accumulation of sweepings.

Very easily interchangeable brushes.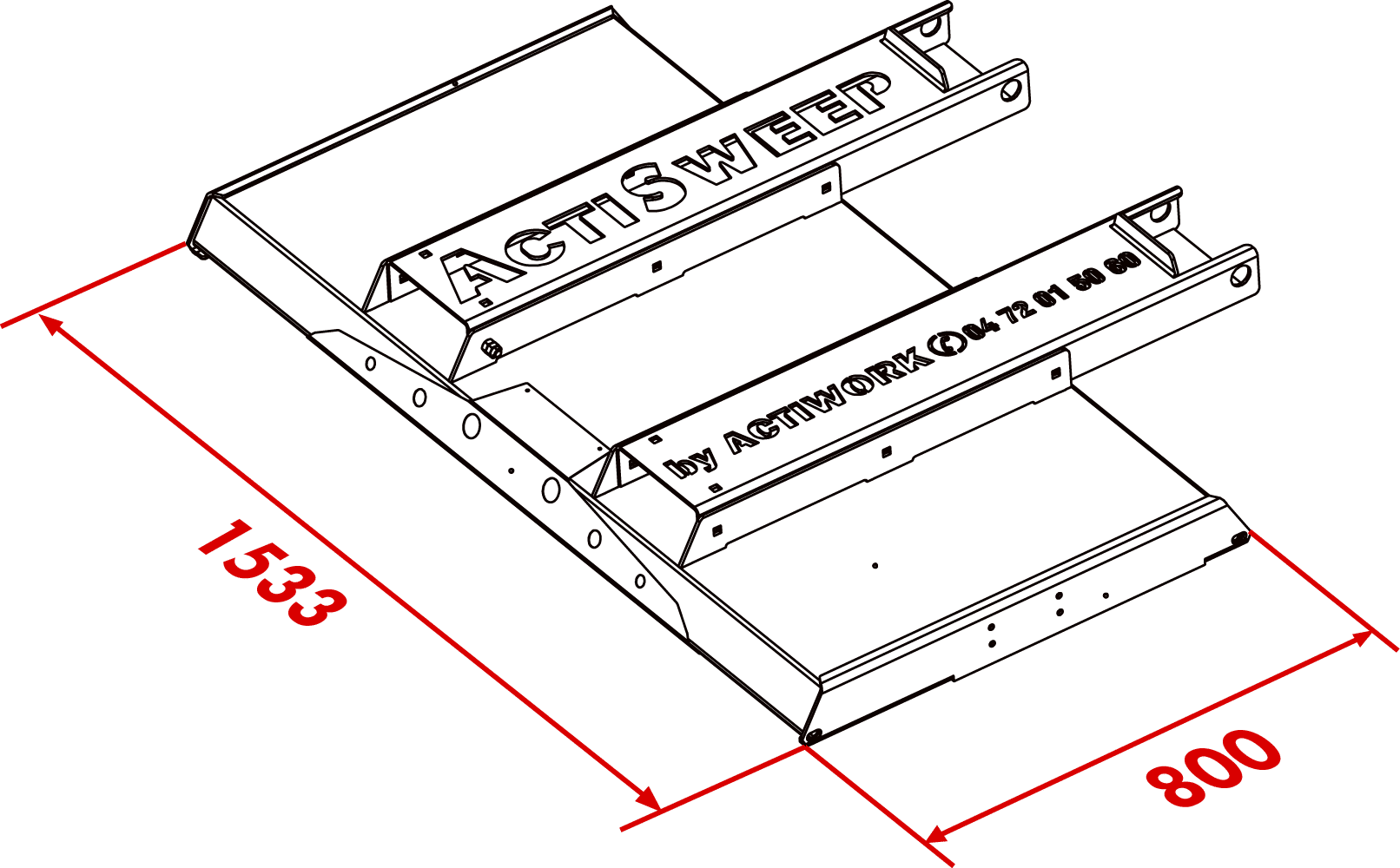 Actisweep V-Concept 9-1500
L1533mm x l800mm x H300mm (Ref : CE86A001-G)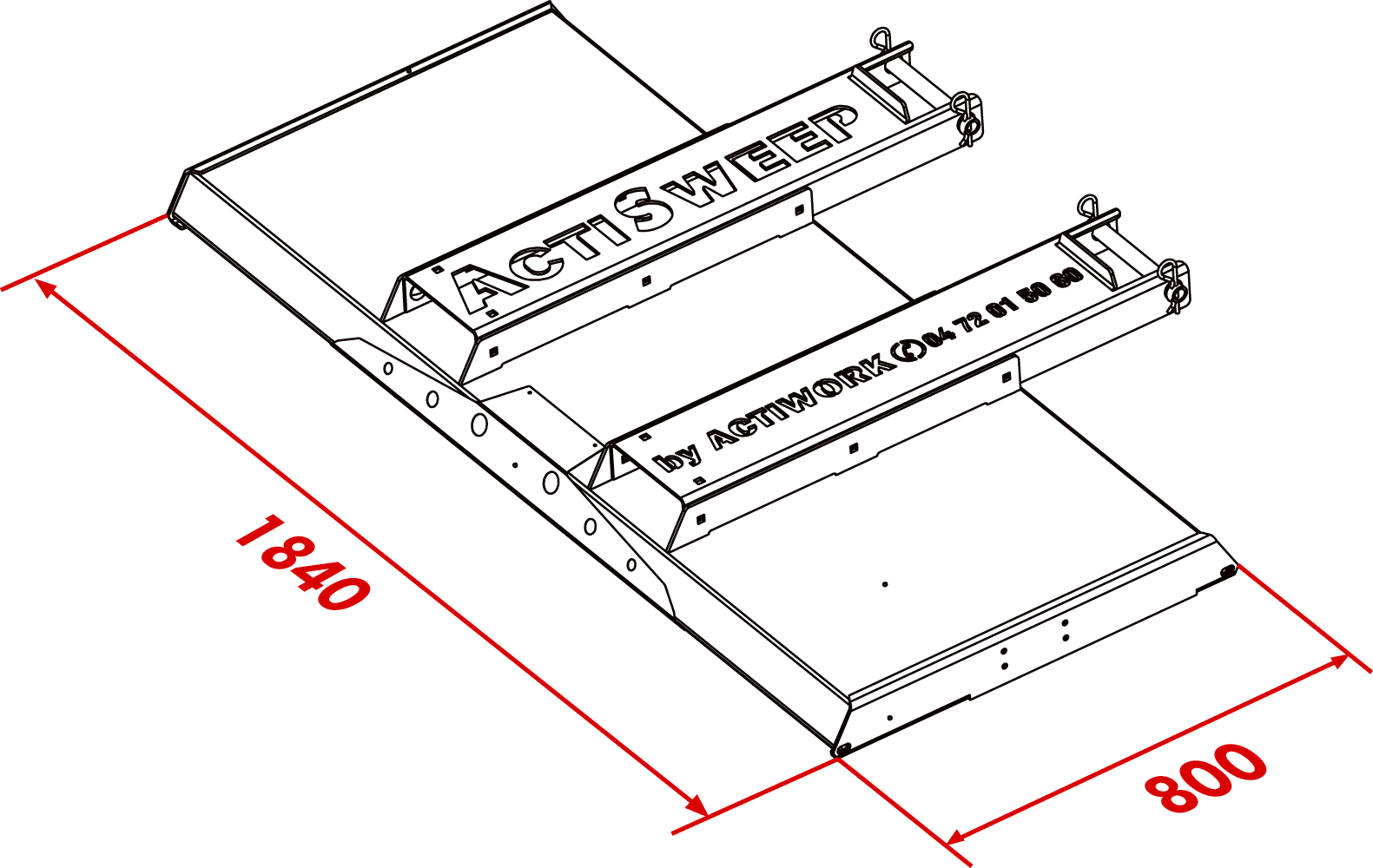 Actisweep V-Concept 9-1800
L1840mm x l800mm x H300mm (Ref : CE86A001-H)
Actisweep V-Concept 9-2400
L2440mm x l800mm x H300mm (Ref : CE86A001-I)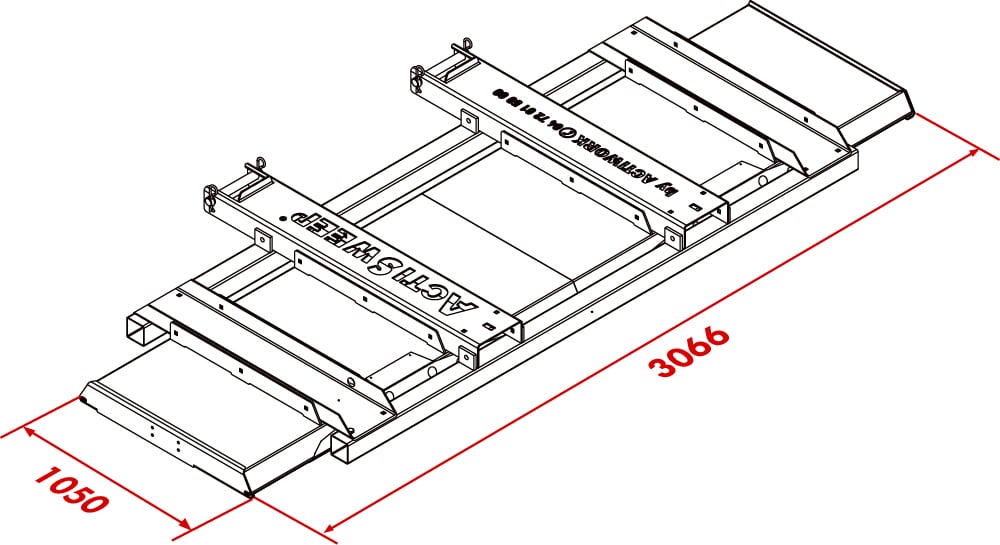 Actisweep V-Concept 9-3000
L3066mm x l1050mm x H300mm (Ref : CE86A001-J)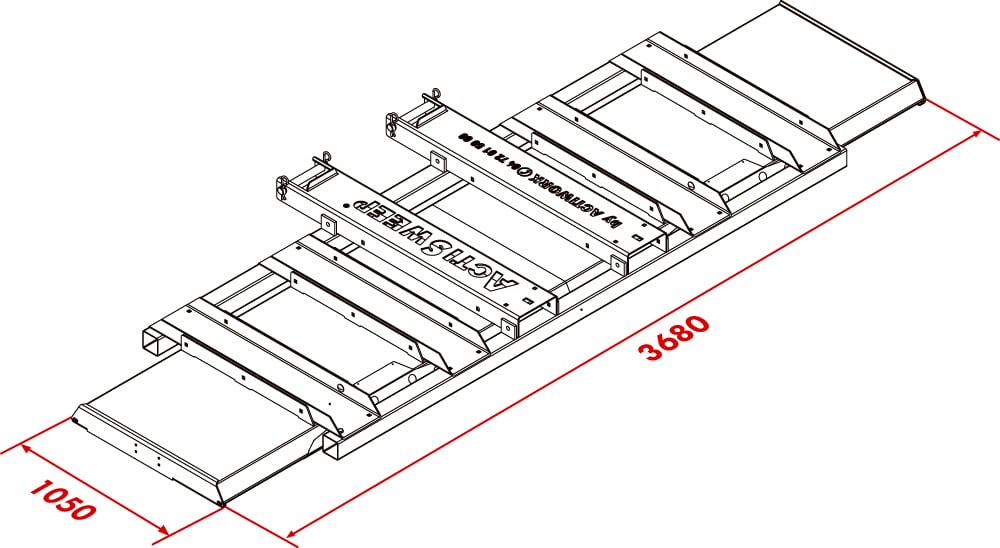 Actisweep V-Concept 9-3600
L3680mm x l1050mm x H300mm (Ref : CE86A001-K)
The available adaptations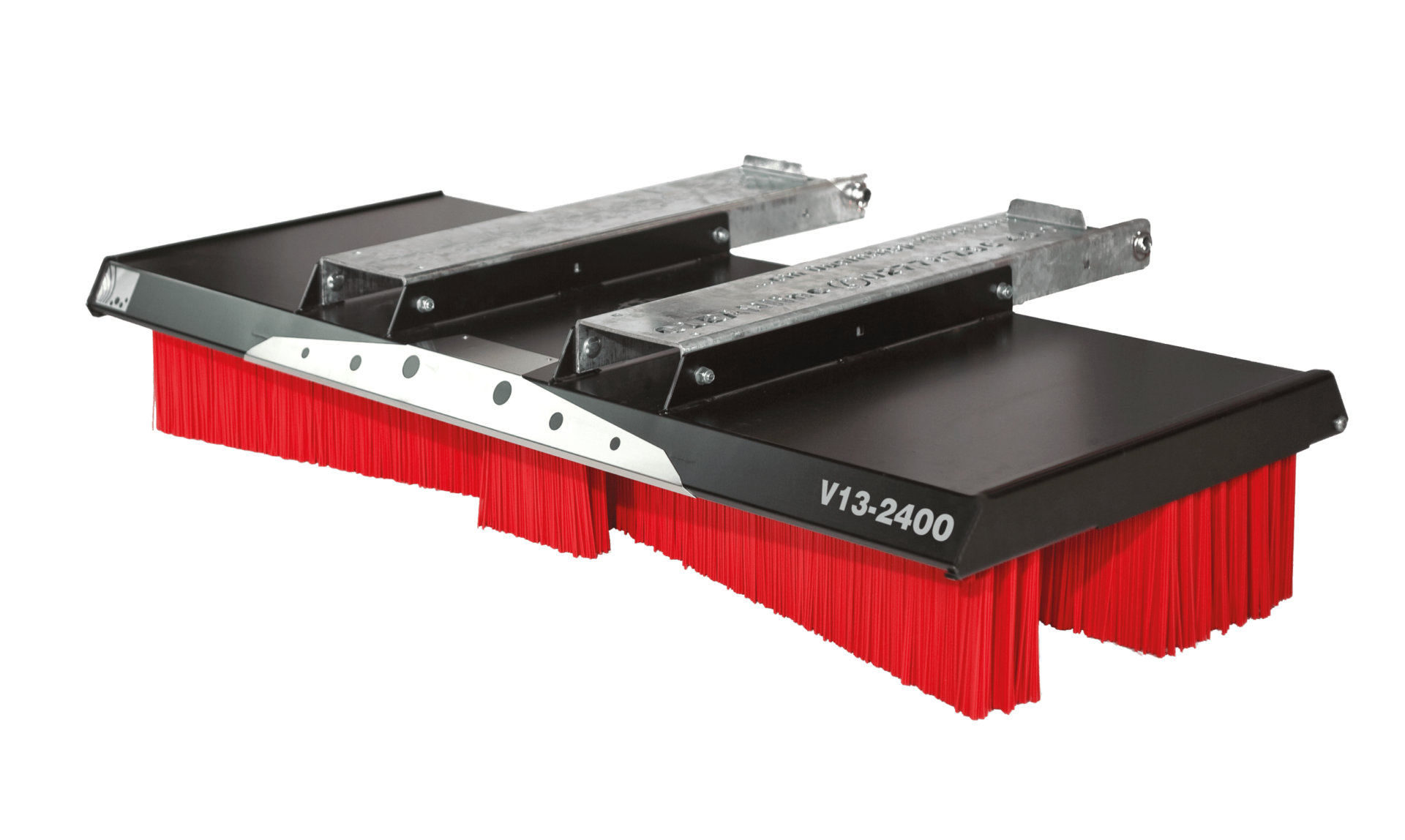 Standard Forks
Adaptation for forklift forks

Suitable for all types of forks of width and height lower than 195 x 70 mm

Two sleeves equipped with a wedge with pin, allowing the sweeper to be fixed very quickly to the heel of the forks

Hot-dip galvanized steel structure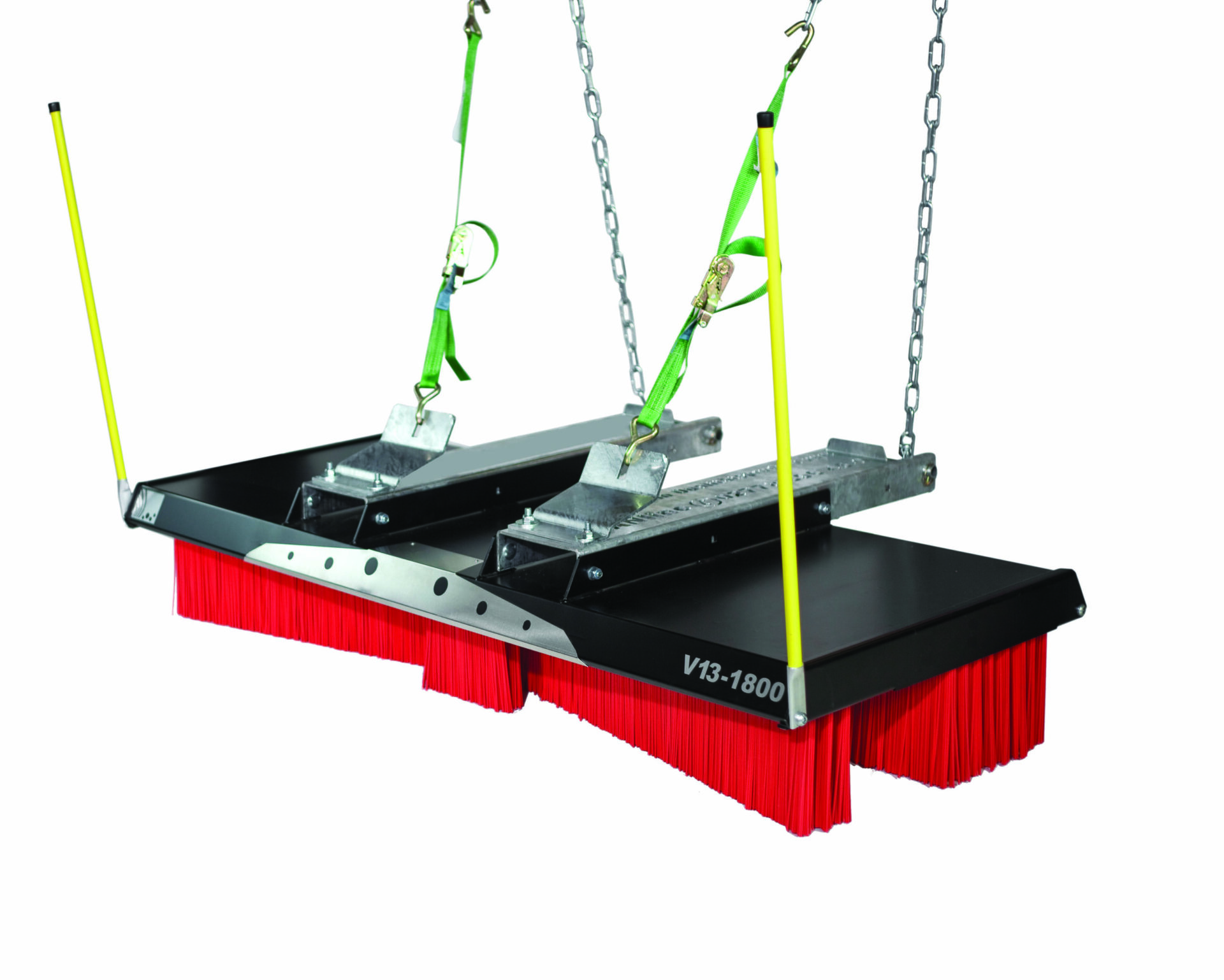 Standard Bucket
Universal adaptation for standard buckets and forks

Suitable for all types of buckets and forks

Composed of 2 steel parts fixed on the standard fork adaptation

Hot-dip galvanized steel structure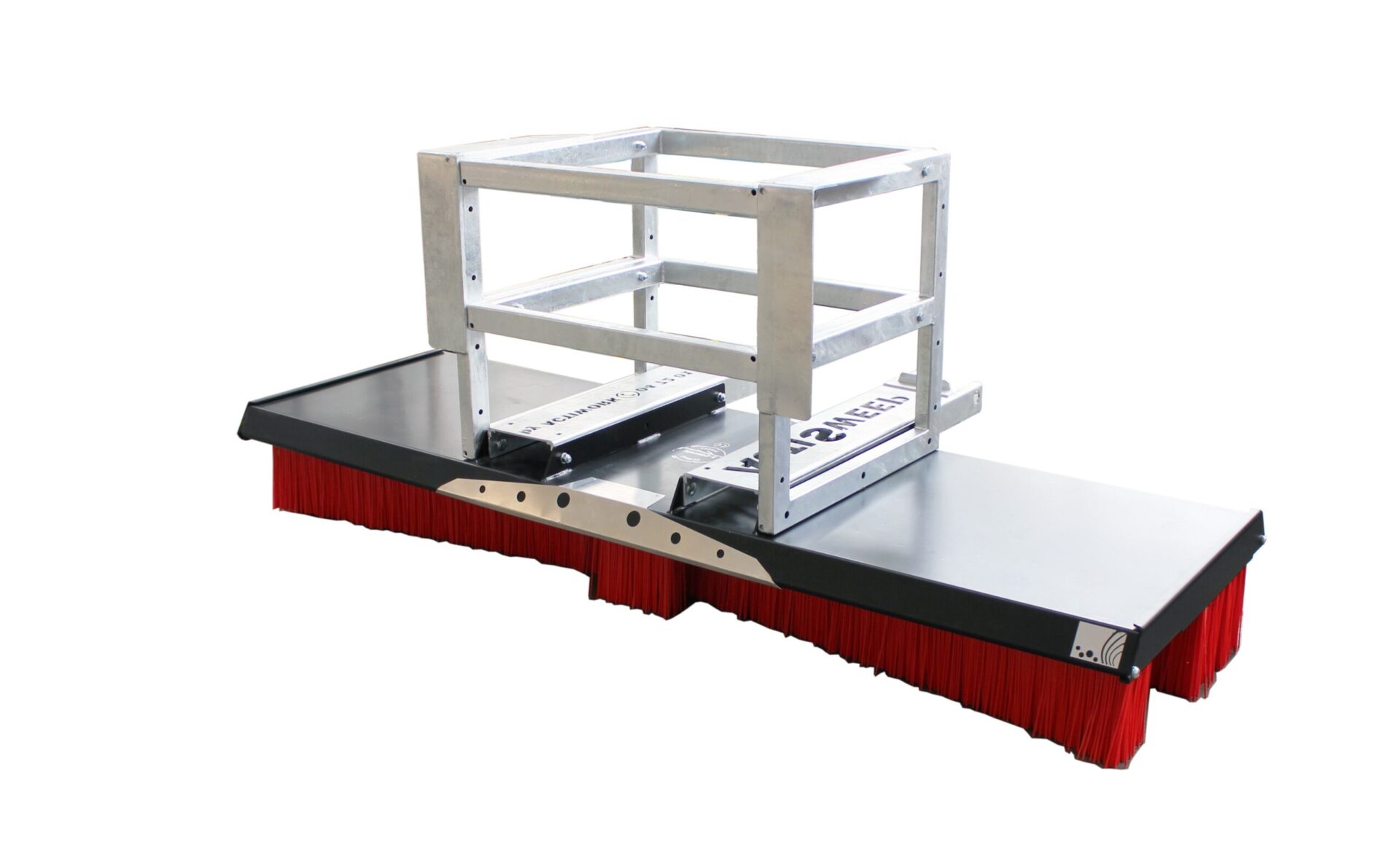 Bale Clamp
Universal adaptation for bale clamp and forklift forks

Suitable for all types of clamps and forks

Hot-dip galvanized steel structure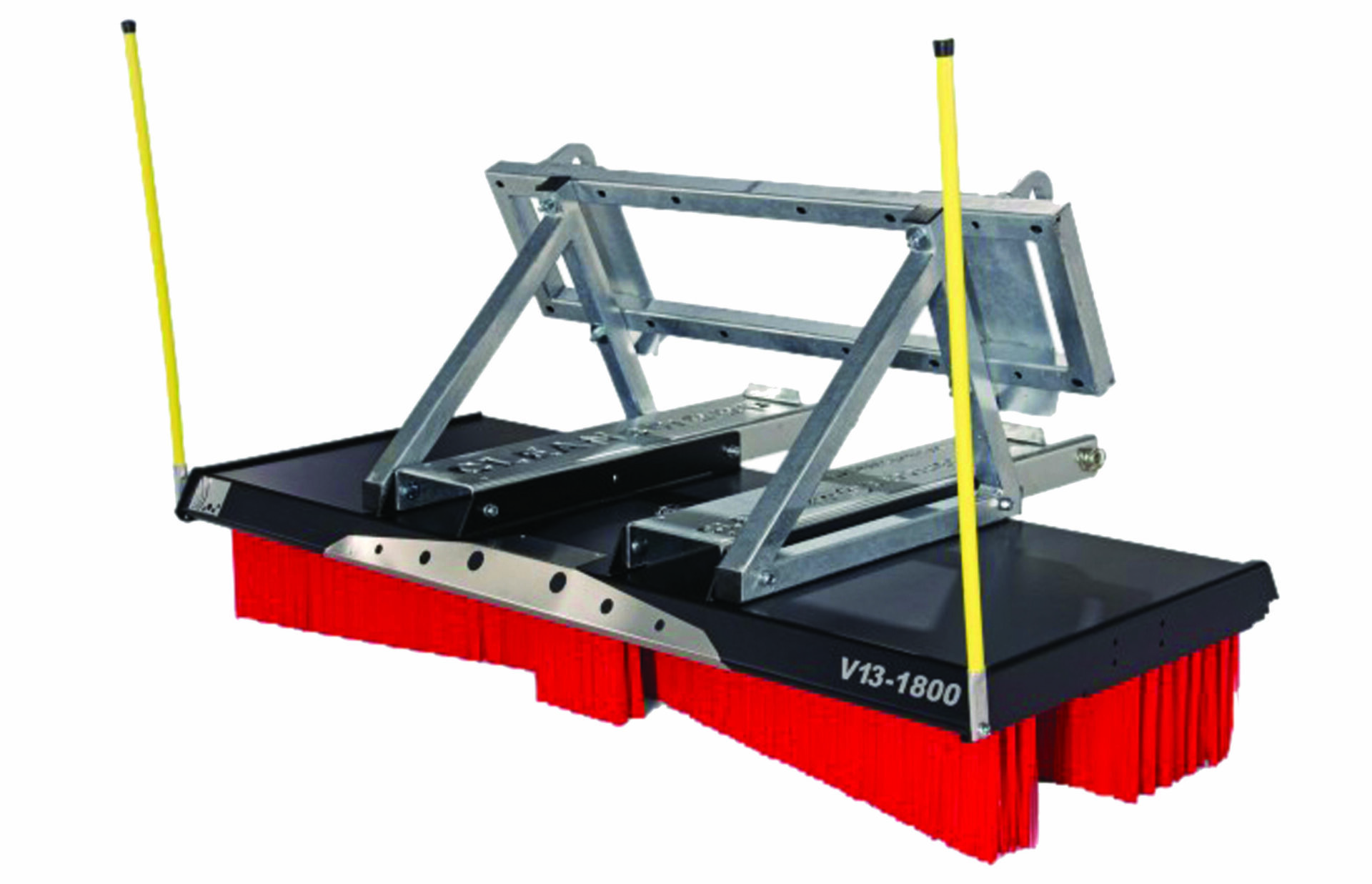 Euroquick
Adaptation for loader with Euroquick quick coupler

Equipment mounted on the adaptation of standard forks, allowing the brush to be used with forklift forks

Hot-dip galvanized steel structure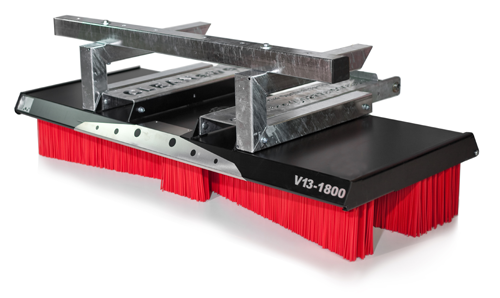 Loader (crocodile clamp bucket)
Universal adaptation for buckets and forks

Suitable for all types of buckets and forks

Heavy-gauge galvanized steel structure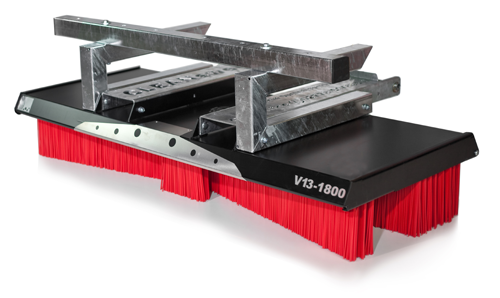 3 Points
Universal adaptation for tractors

Direct fixing on traditional 3-point fasteners

Equipment mounted on the adaptation of standard forks, allowing the brush to be used with forklift forks

Hot-dip galvanized steel structure

Storage stand
Allows to store the sweeper in height

Allows to discharge the material after use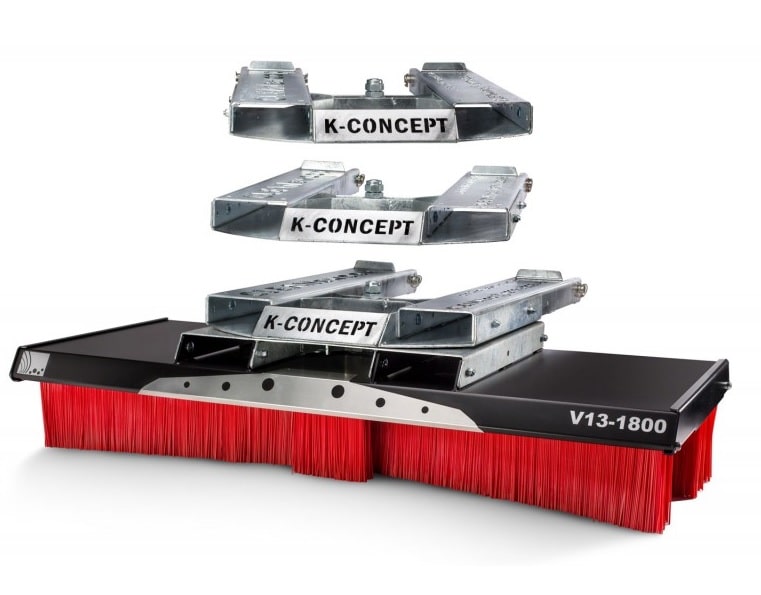 Angulation kit
Allows to give an angle to the sweeper so as to put swathes on the sides

10 fixed positions on 360 °

Hot-dip galvanized steel structure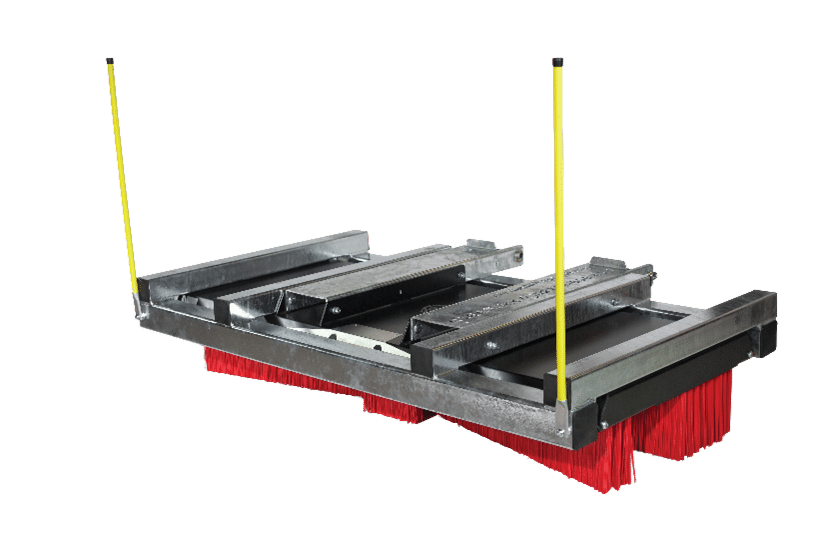 Strengthened frame
Very thick frame which protects the structure of the sweeper in the event of an impact

Sturdy structure in hot-dip galvanized steel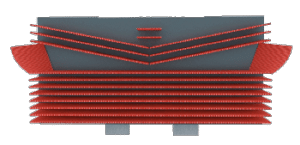 Anti-scattering kit
Sweep easily along sidewalks, curbs, walls

Adds a second collection zone when the V is saturated

Extends the sweeper by 15 cm on each side