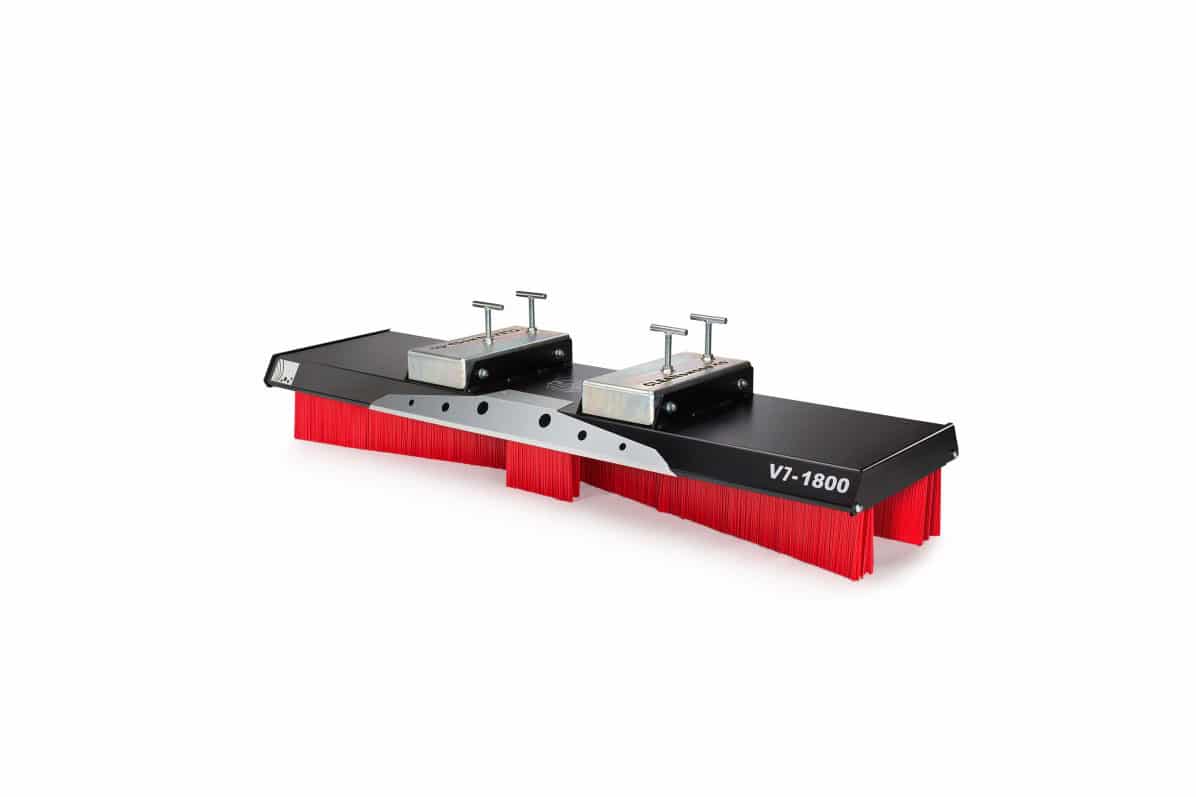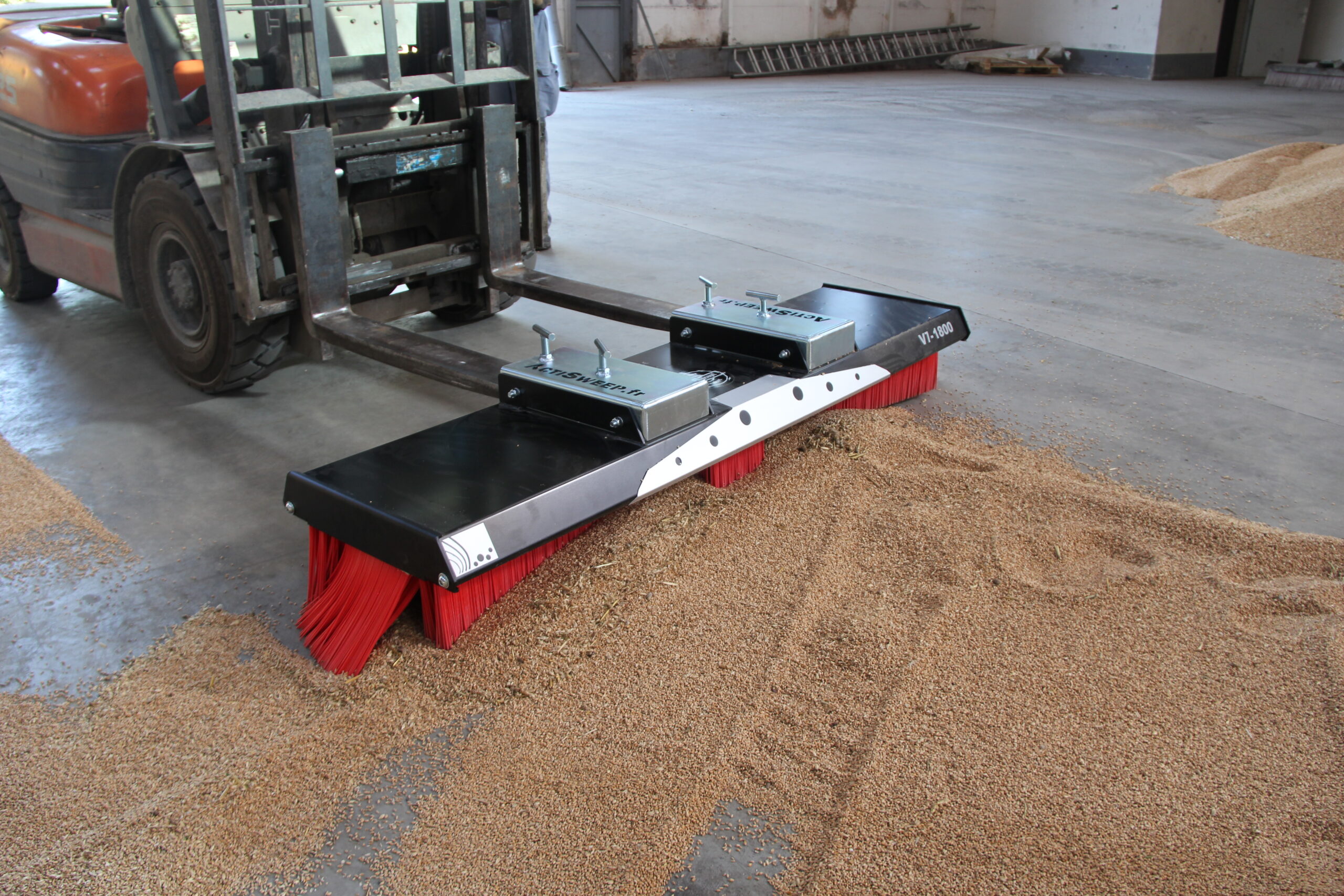 Designed for less demanding applications, the V7 sweeper corresponds to the economical V-Concept range.
The V7 sweeper has a unique V-Concept® patented system that improves sweeping efficiency.

The orientation of the brushes in the shape of a "V" allows to gather the sweepings in the center of the sweeper and to remove the swaths which forced to cross the passages.

7 rows of solid polypropylene bristles 240 mm high including: 3 straight rows at the back, 2 rows forming a "V" at the front to accumulate waste in the center, and 2 small rows at the tip of the " V "to create a more homogeneous waste distribution and avoid the accumulation of sweepings.

Very easily interchangeable brushes.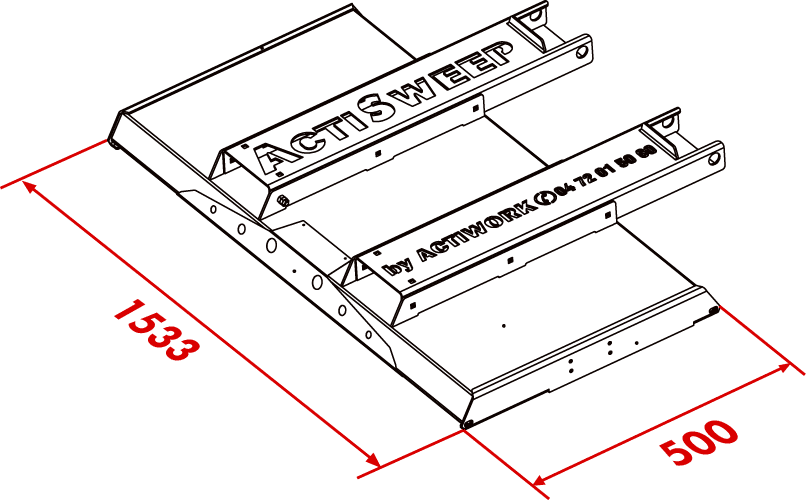 Actisweep V-Concept 7-1500
L1533mm x l500mm x H240mm (Ref : CE86A008-A)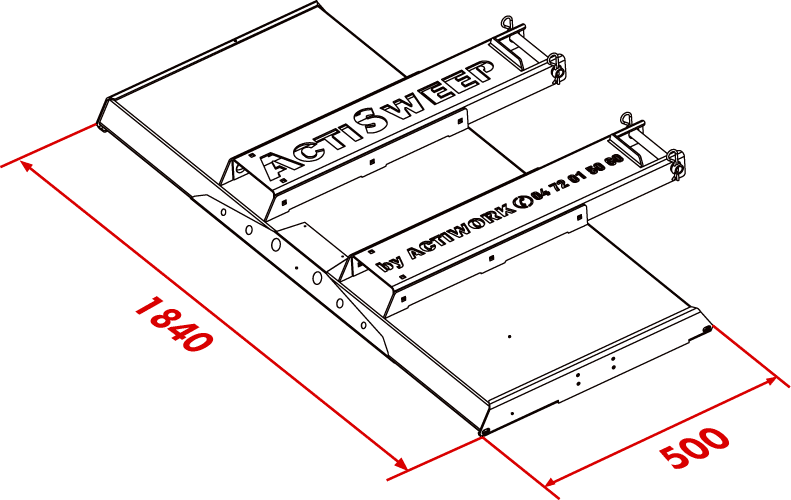 Actisweep V-Concept 7-1800
L1840mm x l500mm x H240mm (Ref : CE86A008-B)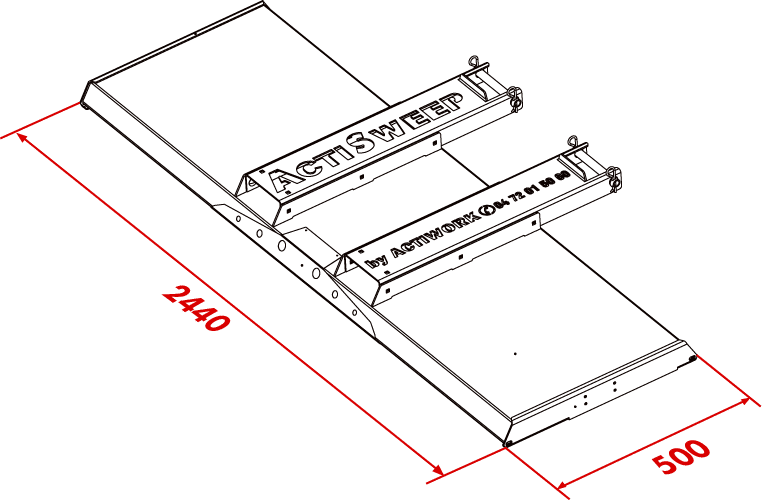 Actisweep V-Concept 7-2400
L2440mm x l500mm x H240mm (Ref : CE86A008-C)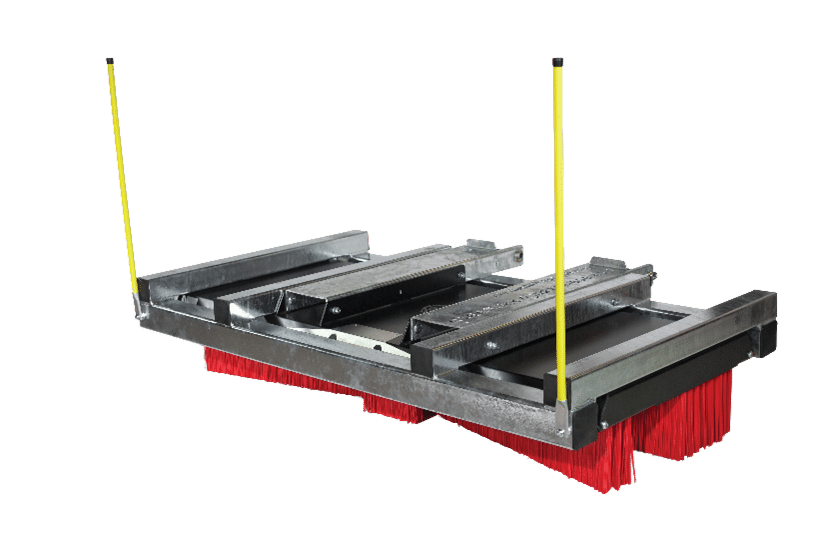 Anti-scattering kit
Sweep easily along sidewalks, curbs, walls

Adds a second collection zone when the V is saturated

Extends the sweeper by 15 cm on each side