Roller-bench saw RE
The firewood saw with direct e-drive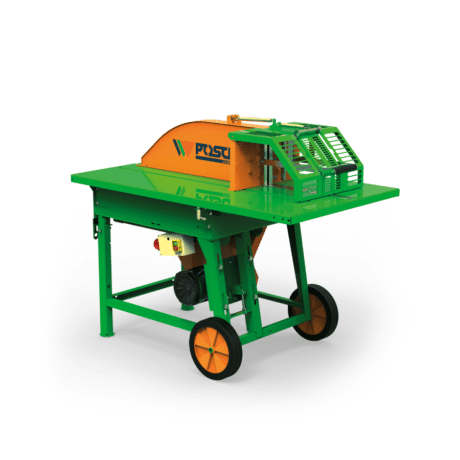 The roller-bench saw RE with easy-to-operate and ball bearing mounted bench guide ensures optimum user friendliness, and the support table ensures straight and precise cutting.
Direct drive: Saw blade mounted on the motor shaft with direct transmission of the motor power to the saw blade.
Circular saw blade chromium alloy Ø 70 cm (Z1300080)
Cutting diameter max. 24 cm for firewood cutting
Bench size: 150 x 85 cm, bench guide ball bearing mounted
Mobile on two solid rubber wheels Ø 30 cm
standardprogramm
Article no.
Type
Propulsion
Weight
kg
list price
excl. VAT
M1117HS
RE5,5

3x 400V, 50Hz

5.5 kW e-motor 400V, S6, CEE 16A

E-drive: with motor circuit breaker and phase inverter

172
1.770,00
Make your work routine easier with a series of useful additional pieces of equipment.
standardprogramm
Article no.
Description
list price
excl. VAT
W

(SO1043)

Surcharge for circular saw with a WIDIA circular saw blade Ø 70 cm, 84 teeth (Z1300103), instead of the standard circular saw blade. Benefit: 50% higher cutting performance with hardwood, noise-reducing
105,00
Handy accessory equipment for more power and convenience for wood processing.
standardprogramm
Article no.
Description
list price
excl. VAT
Z1300080
Circular saw blade Ø 70 cm, 56 teeth, chromium alloy, as standard
95,00
Z1300103
WIDIA circular saw blade Ø 70 cm, 84 teeth
220,00
F0002860
Chip extraction connection 10 cm for models F/H/HS with E-drive
145,00
F0003534
Hour counter for E-drive machines with 400V, HS model
160,00