Mulcher BULL REVERSE
Grass/pruning shredder for tractors between 50 to 100 HP.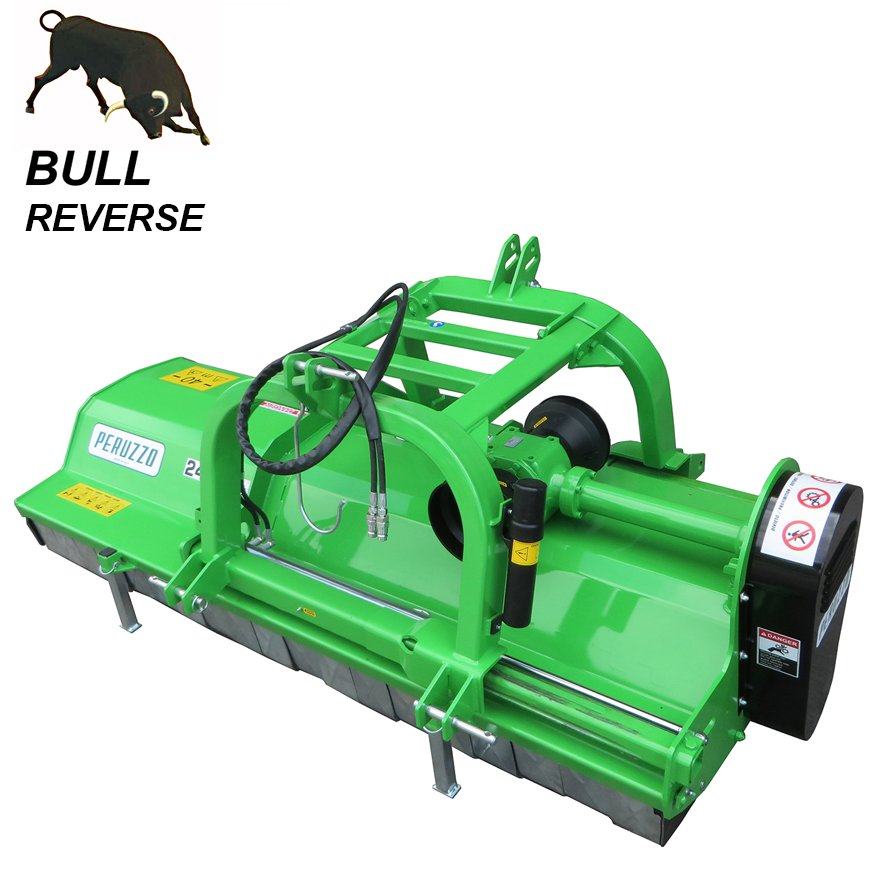 The grass/pruning shredders BULL REVERSE thanks to their versatility, they can be used both for the maintenance of gree areas (such as parks, airposts, motorways..), for the chopping of pruning in the vineyards and orchards and for cutting heavy grass and branches on woodlands and wastelands. The use of special high-strenght hammers allows fine hard pruning cut.BULL REVERS mowers come standard with 1.6Kg hammers each, height-adjustable rear roller, tension belt adjustment, category 1 and 2 3-point linkage, 540 rpm gearbox with double freewheel, hydraulic displacement pistons, reinforced body with double reinforcement foil equal to 5mm thick.The cardan shaft and the central 3-point linkage are at the customer's request, equipped with a lateral displacement of the same size for both sides.