Mill Mixer Wagon CARMIX
Mill Mixer Wagons from 1000 to 3000 Kg. Capacity.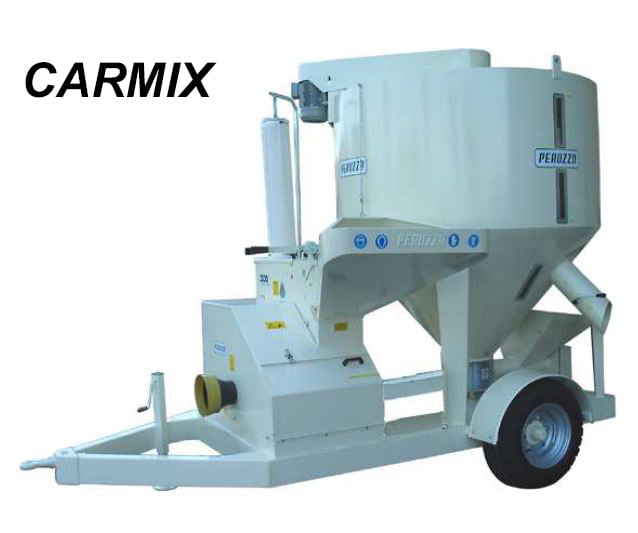 Mill Mixer Wagon CARMIX for livestock production. This mobile plant is useful to distribute fresh feed directly to the manger.
The special feature of Peruzzo mill mixer wagon CARMIX is that all flours are loaded into the mixer by screw conveyer with no dust emission in the working area.The PERUZZO CARMIX mill mixer wagon is the idela eqipment for those farmes than needs a fast animal feeding directly to manager or loading mixed flours to stocking silos.The mill mixer wagon CARMIX are also useful to collect seeds from different stocking places and feed distributed to different farming locations.