Mill Mixer COMBY SPECIAL
Mill/Mixers plant from 1000 to 5000 Kg capacity.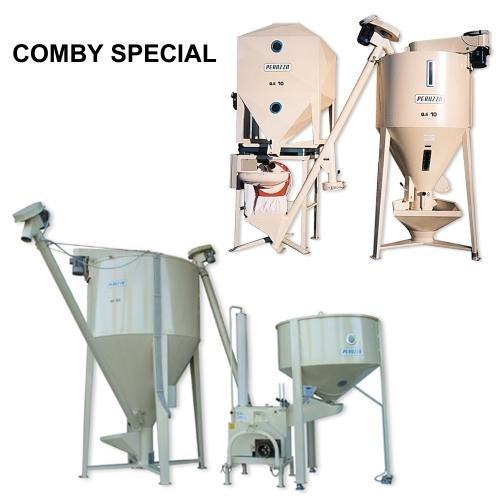 COMBY SPECIAL plant presents a wide seeds container, in order to exactly determine the right amount of seeds to grind, due to the balance electric switch that stop the loading screw conveyer. Comby Special plant despite all its electric devices, if used separately, does not need big power on the electric plant.