Mill Mixer COMBY MCM
Mill/Mixers plant from 1000 to 5000 Kg capacity.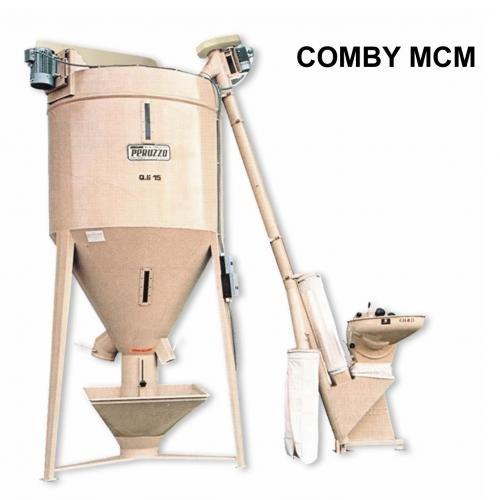 COMBY MCM plants is chosen for its small space dimensions and compact design. It has a good capacity and quality. Comby MCM plant is its low need of electric power plant for its correct use. The correct use is due by acting on the mill and loading conveyer at first working step while the mixer is switched off, at ultimate seeds grinding the mill and screw conveyer must be switched off where the mixer begins the last mixing operation.