LogPack
Packaging table for billets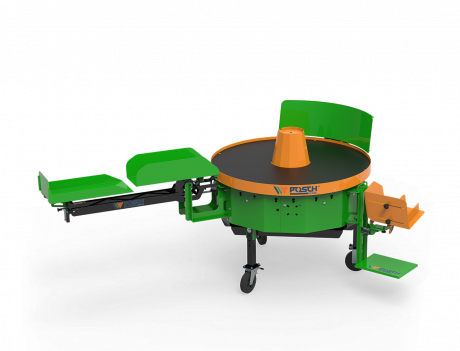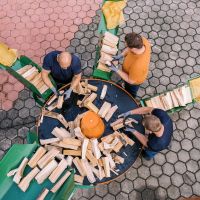 For up to 3 operators
Within seconds, you can attach up to 3 packaging stations to your LogPack. Of course, these can be adapted to the height of the operators – their working height / position is adjustable.
Stop & Go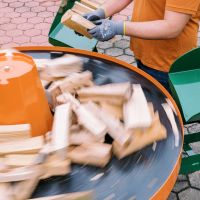 4 rotations per minute
While the table is rotating, the billets are retrieved by the operators and packed via the modules. The table's rotation stops by applying slight pressure per hand or body.
Combinations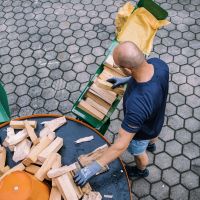 For mesh bags and cardboard boxes
Two different packaging modules are available: for cardboard boxes and mesh bags. These two can be combined with a LogPack, meaning that one operator packs the wood into mesh bags while another one uses cardboard boxes.
Cleaning the billets before packing them makes packing a lot easier!

Markus Handl, Designer
How is LogPack fed with wood?
LogPack is fed via a conveyor belt, making it the perfect option to combine it with:
conveyor belts e.g. firewood processors / SpaltFix systems or saws with conveyor beltscleaning screens e.g. LogFix 30
From the conveyor belt the billets fall directly onto the buffered round area of the packaging table.