Flail Mower SCORPION
Front flail mower for 15 to 30 HP tractors.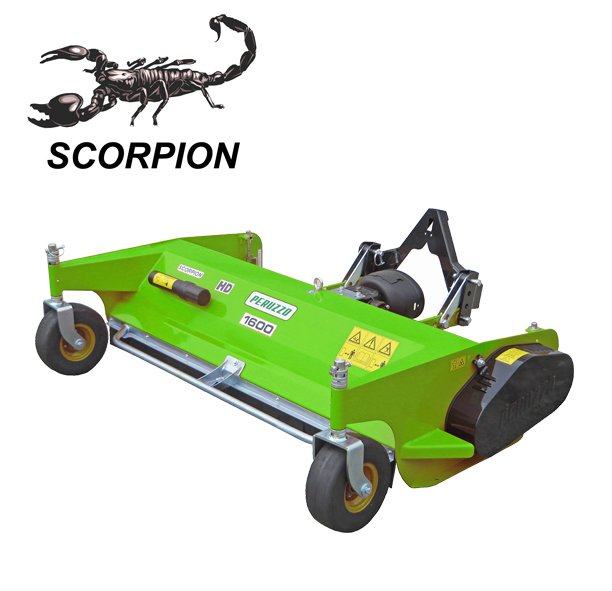 The front flail mower mod. SCORPION is suitable for fitting on front tractor 3 point linkage or "A-triangle" linkage.The fornt flail mower Scorpion is used for grass cut and verticut on grass sport or municipality courses.The Scorpion model front flail mower can be fitted to any tractor 540/1000/2000 rpm on PTO , with clockwise or anticlockwise rotation.The front flail mower Scorpion Peruzzo is Engineered to be mounted on light tractors three points or triangle linkage with low power.The front flail mower Scorpion is also available powered hydraulic engine suitable for light tractors.