Flail Mower Collector TIGER
Flail Collector Mower for professional contractors.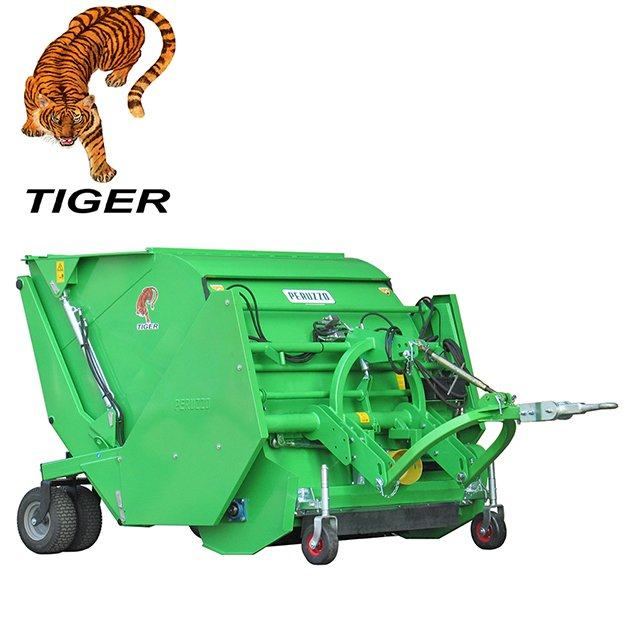 Flail Collector Mower TIGER engineered to help professional municipality and sport courses contractors to cut, verticut and collect. Supplied with large capacity collector with 235cm / 94" high discharge. The cutting head follows uneven grounds floating on any direction to cut and verticut independently from machine frame allowing a perfect maintenance for the most exigent Greenkeeper.