Electric log splitter: LOISIR TH 8
ELECTRIC SPLITTER WITH HIGH TABLE FOR LOGS WITH 0 TO 500 MM LENGTH.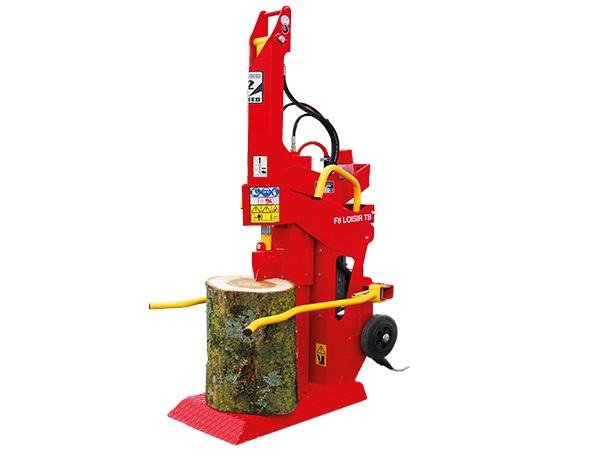 Meeting requirements of new European standard EN-609-1 effective on March 2017.
7.9 Ton splitting power.
Easy use: a simple electrical outlet (single-phase or three-phase) is needed.
Greater productivity: adjustable lifting of the cylinder.
Bimanual control for more security.
Storage area for the splitted logs as well as for those still to split.
MODELS

LOISIR TH 8 EM
single-phase

LOISIR TH 8 ET
three-phase

Hydraulic power

7.9 T

7.9 T

Clearance

550 m

550 m

Work dimensions (L x W x H)

850 x 1000 x 1610 mm

850 x 1000 x 1610 mm

Storage dimensions (L x W x H)

850 x 540 x 1100 mm

850 x 540 x 1100 mm

Weight

110 kg

110 kg

Length of the wedge

195 mm

195 mm

Drive

Single-phase electric engine
2.7 kW/3.6 HP

Three-phase electric engine
3.75 kW/5 HP

Minimum amperage

16 A

16 A

Transport

2 wheels – Ø 200 mm

2 wheels – Ø 200 mm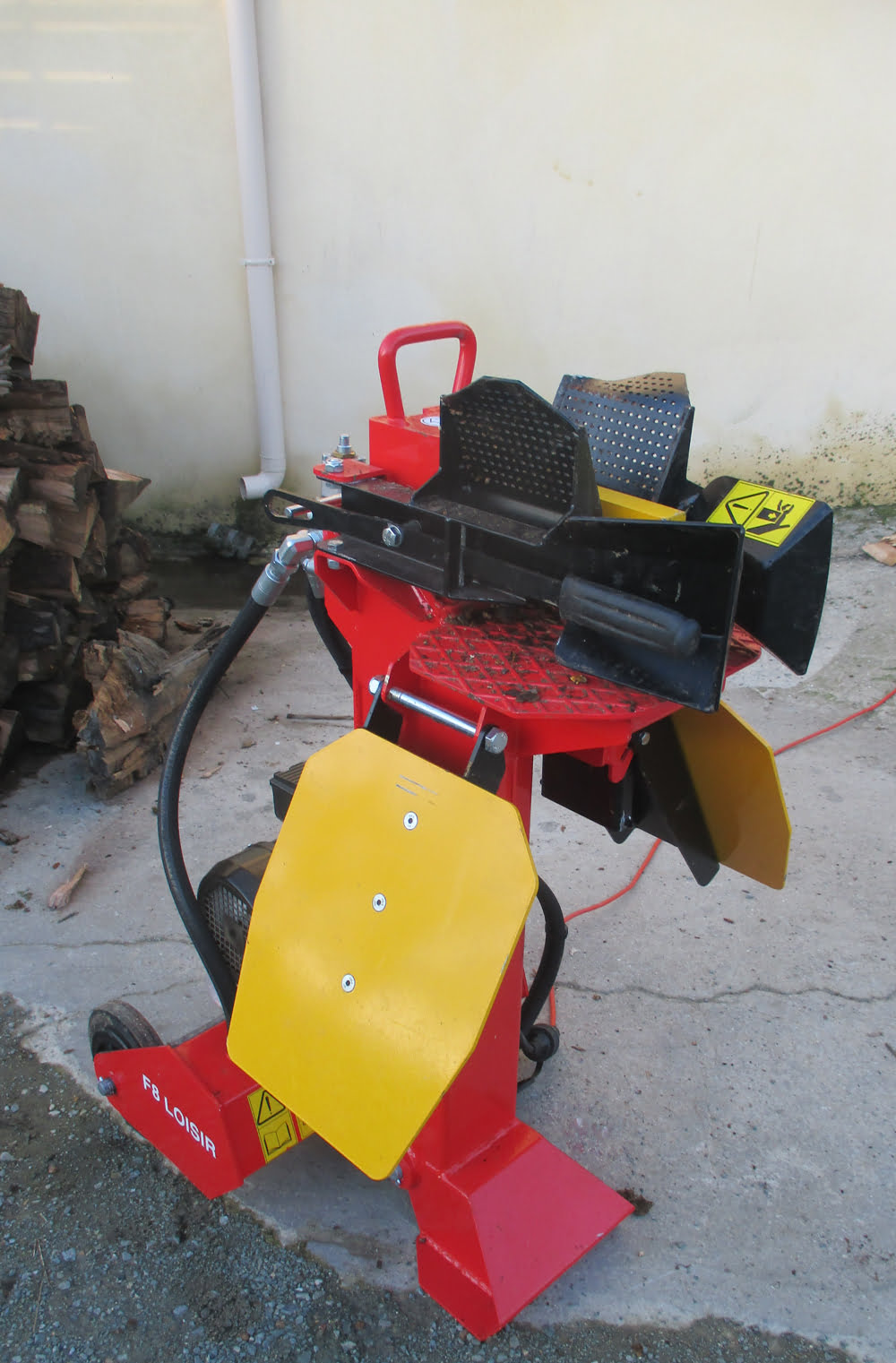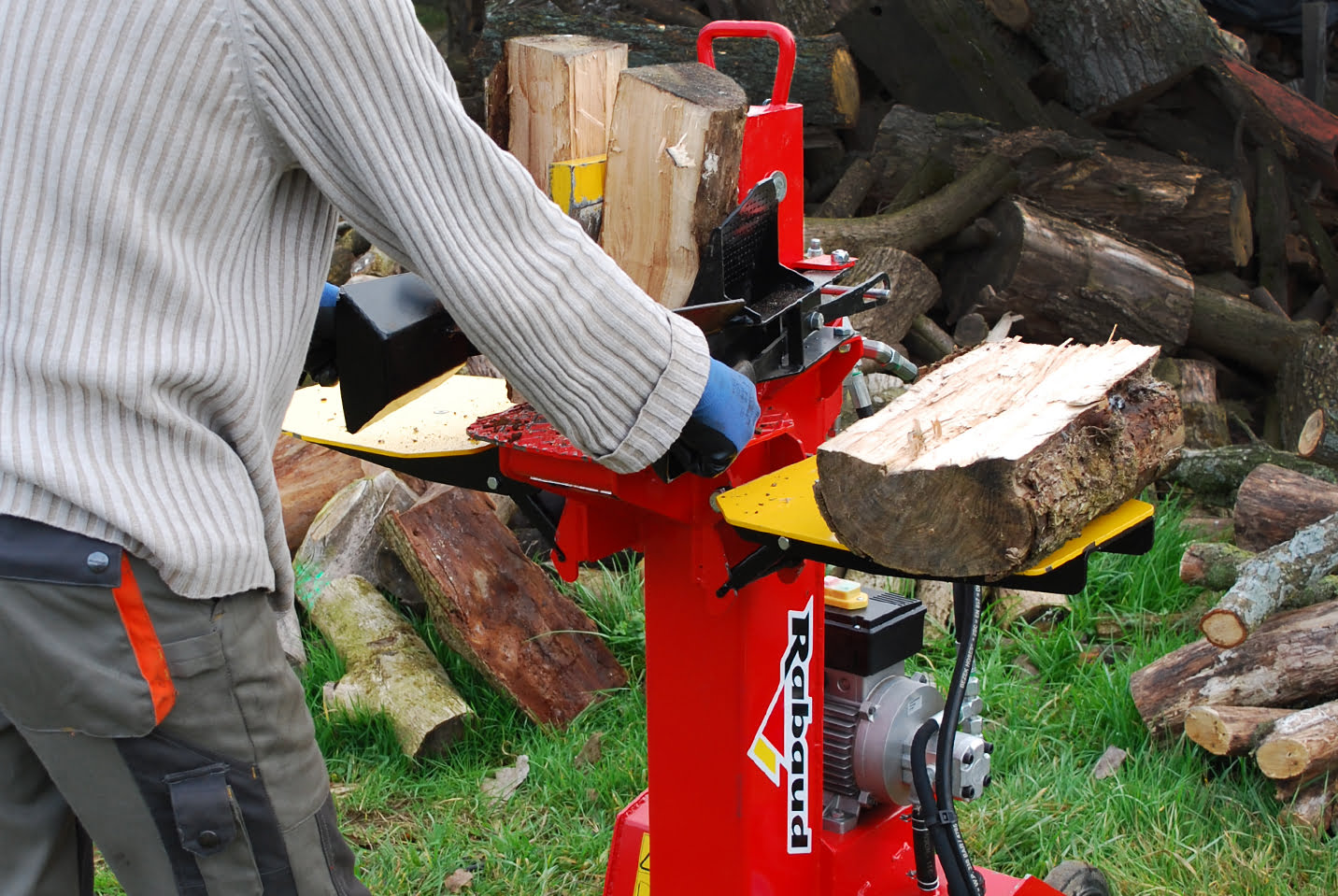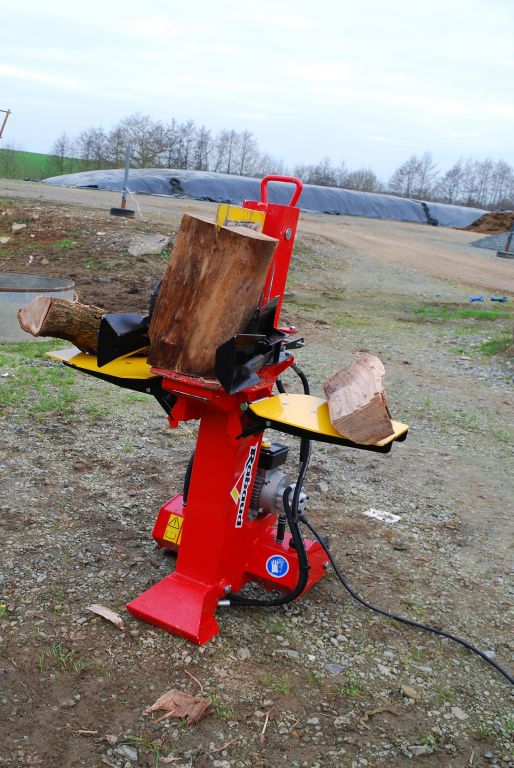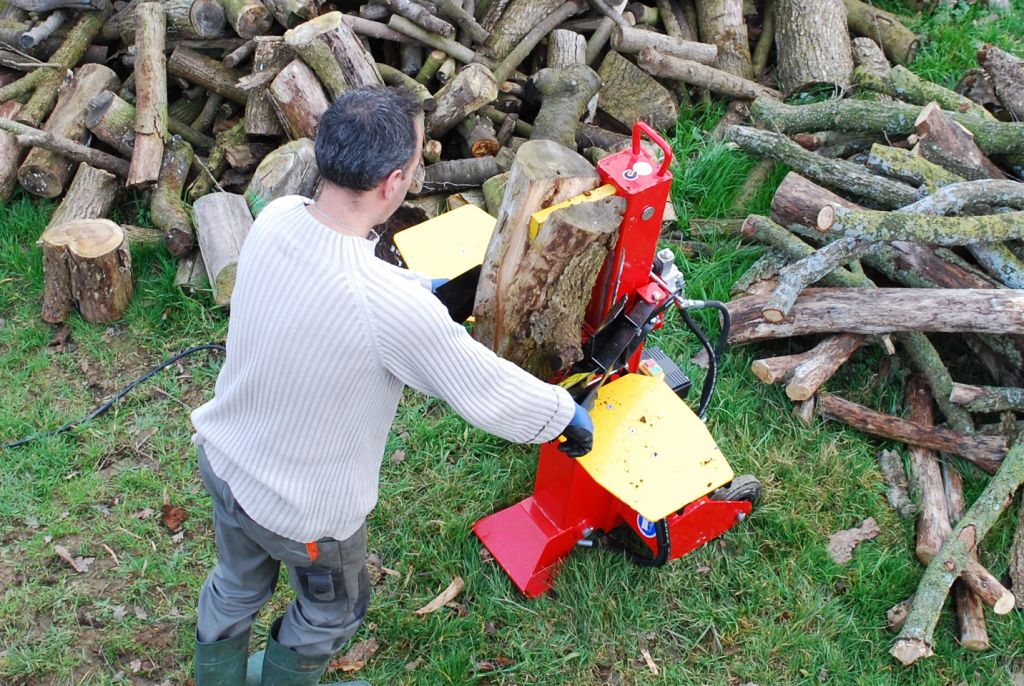 Video: Fendeuse électrique LOISIRTH8