EasyCut
Effortless and safe sawing and loading of firewood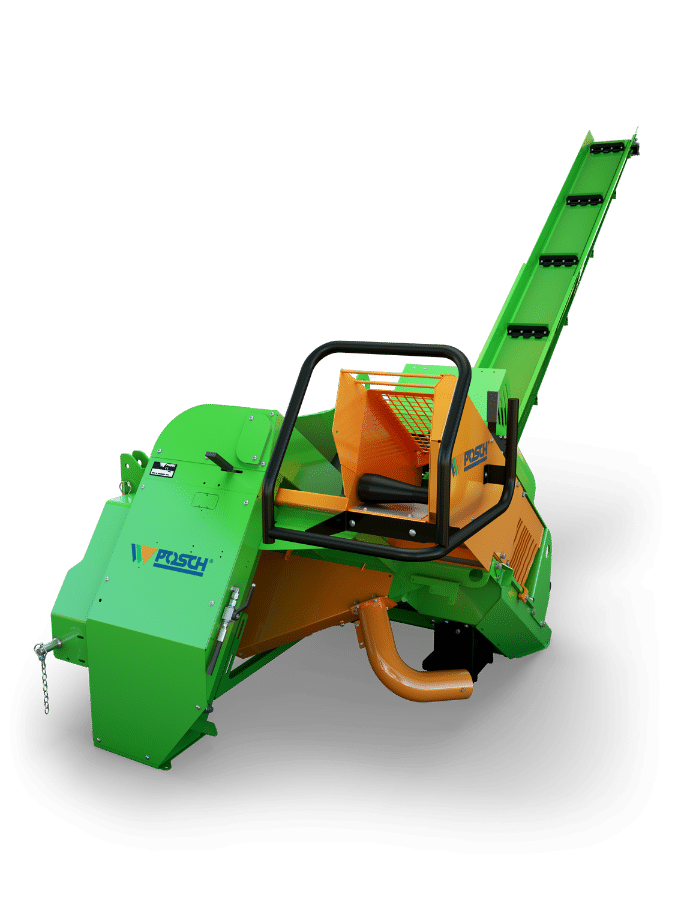 The
manually activated firewood saw
with
automatic gravity feed
cuts billets and round timber. The operator slides the material to be cut in the timber trough that stands still. Gravity makes it
slide automatically
to the adjustable stop, and it is cut by the operator by means of the timber trough and the
WIDIA
circular saw blade
. The
ball bearing
and the patented
undulated top
ensure a
particularly smooth running
of the timber trough during operation. The finished billets are dispatched with the
conveyor belt
.
High-grade WIDIA circular saw blade 70 cm
Cutting diameter max. 20 cm (billet quality D15-D20)
Billet length max. 120 cm
Charging height 85 cm
Ball bearing mounted timber trough with end position dampening and undulated stop
Cutting length adjustment 18/20/25/27/30/33/35/40/45/50/52 cm
V-belt drive for optimum cutting speed and increased cutting power
Hydraulic conveyor belt with conveyor belt inclination adjustable from 25°– 35°
Three-point linkage cat I + II for transport position and work position staggered by 30  cm available
Select the right conveyor belt length.
spezialprogramm
Article no.
Description
ejection height
max. m
Weight
kg
list price
excl. VAT
F4

(SO1039)

1-part telescopic conveyor belt 4 m, as standard
2.4
43
–
F15

(SO1038)

Reduced price for conveyor belt 1.5 m
1
50
–
F5

(SO1040)

Surcharge for 2-part telescopic conveyor belt 5 m with hydraulic height adjustment
2.8
50
1.170,00
Hydraulic adjustment of ejection height

Telescopic conveyor belt
Make your work routine easier with a series of useful additional pieces of equipment.
spezialprogramm
Article no.
Description
list price
excl. VAT
K

(SO1041)

Saw shaft hitch manually controlled to disconnect the Z-drive and avoid drive damage
310,00
Handy accessory equipment for more power and convenience for wood processing.
ersatzteile
Article no.
Description
list price
excl. VAT
Z2000616
Joint shaft Walterscheid W-Line (sprag clutch) to prevent drive damage on tractors with PTO clutch and brakes
420,00
Z2000646
Walterscheid W-Line universal shaft max. 900 N m (overloadclutch and freewheel for tractors with hydraulic PTO clutch)
640,00
Z2000636
Walterscheid W-Line universal shaft
210,00
F0003527
Hour counter for Z- and ZE-drive
310,00
F0003571
Conversion kit from conveyor belt drive via tractor hydraulics to conveyor belt drive via hydraulic system of the machine
550,00
Z1300101
WIDIA circular saw blade Ø 70 cm, 66 teeth, 6 mm thick. Reinforced version for fully automated circular saws.
295,00