Debarkingmachine
For pointing and debarking posts.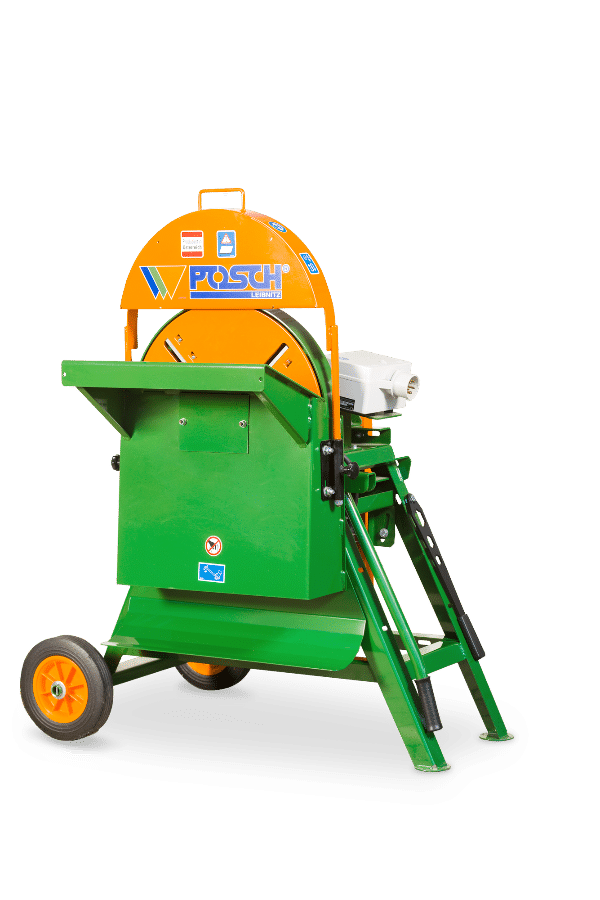 Debarking machine
from
POSCH
: the logs are
simply and safely transported
to the
debarking disk
via the slanted support with a protective cover for the debarking disk, and so the unwanted bark is removed quickly. The machine is ideally suited for
minor volumes
, but still has the benefits of POSCH equipment. The
different drive types
enable use in more areas of application, the sturdy and compact design ensures a
long useful life
.
Debarking disks Ø 50cm
4 tempered and sharpened debarking knives, can be resharpened
Inclined support with debarking disk protection
Mobile on two solid rubber wheels Ø 25cm
standardprogramm
Article no.
Type
Propulsion
Weight
kg
list price
excl. VAT
M1371E
E5.5

5.5 kW e-motor 400V, S6, CEE 16A, two-groove V-belt drive, driveable on two solid rubber wheels Ø 25 cm

E-drive: with motor circuit breaker, no-volt release and brake device

134
2.150,00
M1373E
E5.5D

5-5 kW special motor 400V, S6, CEE 16A, debarking disk installed directly on engine shaft, drivable on two solid rubber wheels ∅ 25 cm

E-drive: with motor circuit breaker, no-volt release and brake device

112
1.950,00
M1372E
Z

Tractor PTO shaft, power consumption 7.5 kW, recommended PTO speed 540 rpm, three-grove V-belt drive

Tractor drive: universal shaft required, three-point linkage cat. I

150
2.050,00
M1374E
ZE5.5

Tractor PTO shaft
5.5 kW e-motor 400V, S6, CEE 16A

Combi: Tractor drive: universal shaft required, three-point linkage cat. I+II, E-drive: with motor circuit breaker, no-volt release and brake device

172
2.450,00