Chipper TB100
The TB 100 is a drum chipper, a compact machine for chipping branches up to 10 cm.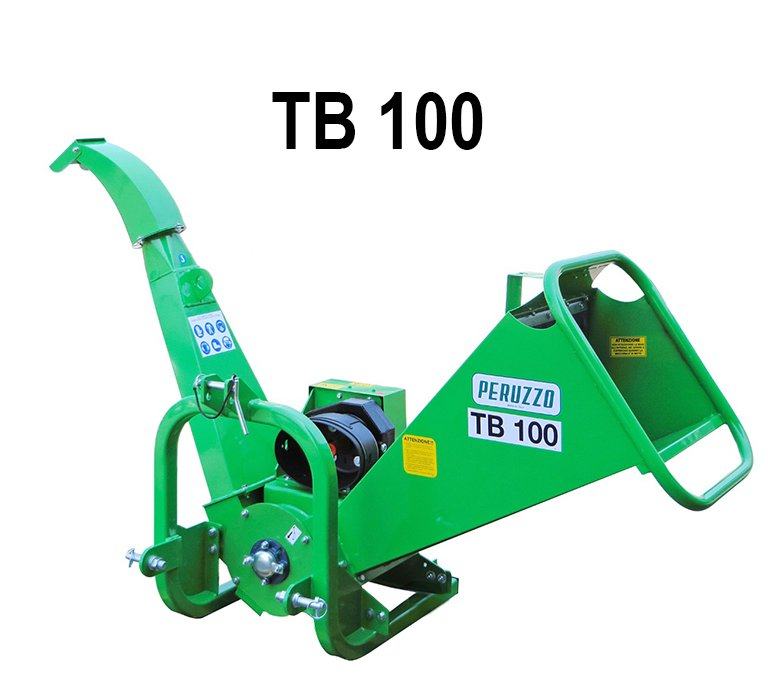 The new chipper PERUZZO mod. TB100 is a drum chipper, compact machine for chipping branches up to 10 cm in diameter, organic products both dry and wet.Aimed at business users, the machine with the most 'high productivity in its class, with two large rotor blades reversible steel long-term before their sharpening.Thanks to the design of the rotor, branches, twigs and cuttings are dragged automatically inside without the aid of driving rollers.
The centrifugal force created by the rotor ejects the shredded material in fine chips, projecting out from the exhaust adjustable in height and throwing it about 3/5 mt (depending on the material), allowing easy loading in a container or trailer.
Driven by a combustion engine with a V-belt drive which makes it very resilient.
Large hopper sloping ideal for loading large volumes of pruning without excessive cuts, saving time and money.The version with increased engine also can chip diameters of solid wood into 13 cm in diameter.