Chipper Shredder T5 ground discharge
Chipper/Shredder for chipping up to 10 cm in diameter and ground discharge.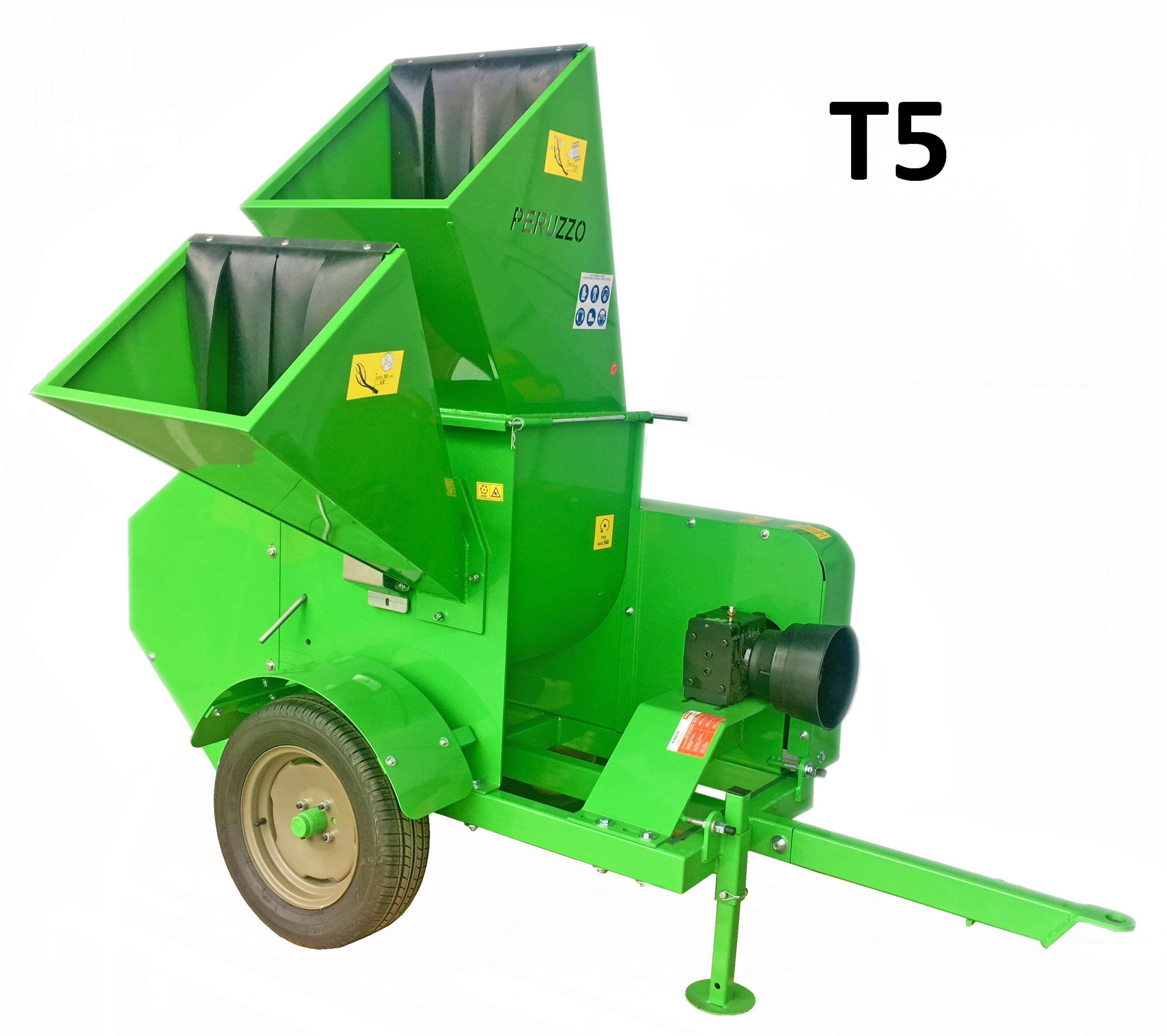 Chipper/Shredder mod. T5 and T5 with belt conveyer is a sturdy machine used to reduce green waste for professional needs. It uses a chipping disk to reduce branches up to 10 cm of diameter and a shredding hammer group for smaller branches up to 3 cm of diameter. Available T5 model with ground or high discharge. (Production up to 12 m3/hour). The obtained biomass from T5 is useful for composting, providing wood boilers and producing briquettes or pellets.