AutoSplit 250 – Wood splitter
The automatic wood splitter for efficient kindling processing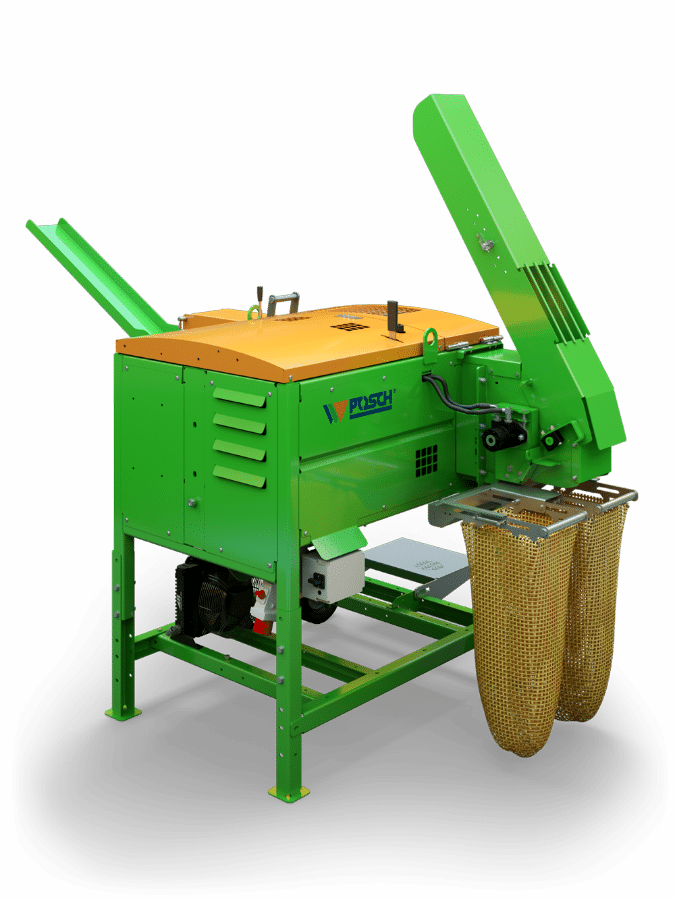 The
automatic wood splitter
AutoSplit 250
processes round or squared timber (softwood) into
fine kindling
. The
V-shaped splitting knife
provides
5 t splitting power
, the feed can be adjusted steplessly from 0 to 18cm. The 2.3-m-long timber supply chute ensures an optimum and continuous work flow. The AutoSplit 250 convinces with its high operational safety thanks to the purely mechanically controlled feed.
Application soft wood
Splitting power max. 5 t
Splitting cycle approx. 3 sec.
Billet edge length adjustable 0 – 18cm
Log length 12 – 20cm
Knives V-shaped
Round timber max. Ø 25cm, squared timber max. ■ 20x20cm
Output max. 2 loose m³/h
Packaging systems suitable for the basic machine (ex works without packaging unit) for loose and/or stacked billets.
ersatzteile
Article no.
Description
list price
excl. VAT
F0002827
Packaging chute (for stacked packaging)
340,00
Z9900550
Mesh bag 10 kg (40 x 60 cm), 100 pcs. (for stacked and loose packaging)
19,00
F0002828
Movable double frame (for loose packaging)
310,00
Z9900554
Mesh bag 25 kg (50 × 80 cm), 100 pcs. (only for loose packaging)
26,00
Packaging frame

Packaging chute
Wood splitter – Special equipment
Make your work routine easier with a series of useful additional pieces of equipment.
spezialprogramm
Article no.
Description
list price
excl. VAT
D

(SO1012)

Three-point linkage for machines with e-motor
400,00
E

(SO1014)

Single edge for kindling made of boards or wood slabs
160,00
S

(SO1011)

Machine version for short logs 12-15 cm
160,00
C

(SO1013)

Oil cooler recommended for continuous operation (from 4 hours) or for use above 30°C outdoor temperature. Advantage: longer service life of the hydraulic components due to less wear.
990,00
Wood splitter – Accessory equipment
Handy accessory equipment.
ersatzteile
Article no.
Description
list price
excl. VAT
F0002840
Bolt-on kit for switching from long to short logs 12-15 cm
270,00
Z2000636
Walterscheid W-Line universal shaft
210,00
F0002179
Hour counter for machines with E-drive
130,00
F0001806
Hour counter for machines with PTO drive, includes rpm display
330,00