Thanks to the Actisweep sweeper, you can sweep your warehouses, loading docks and parking lots.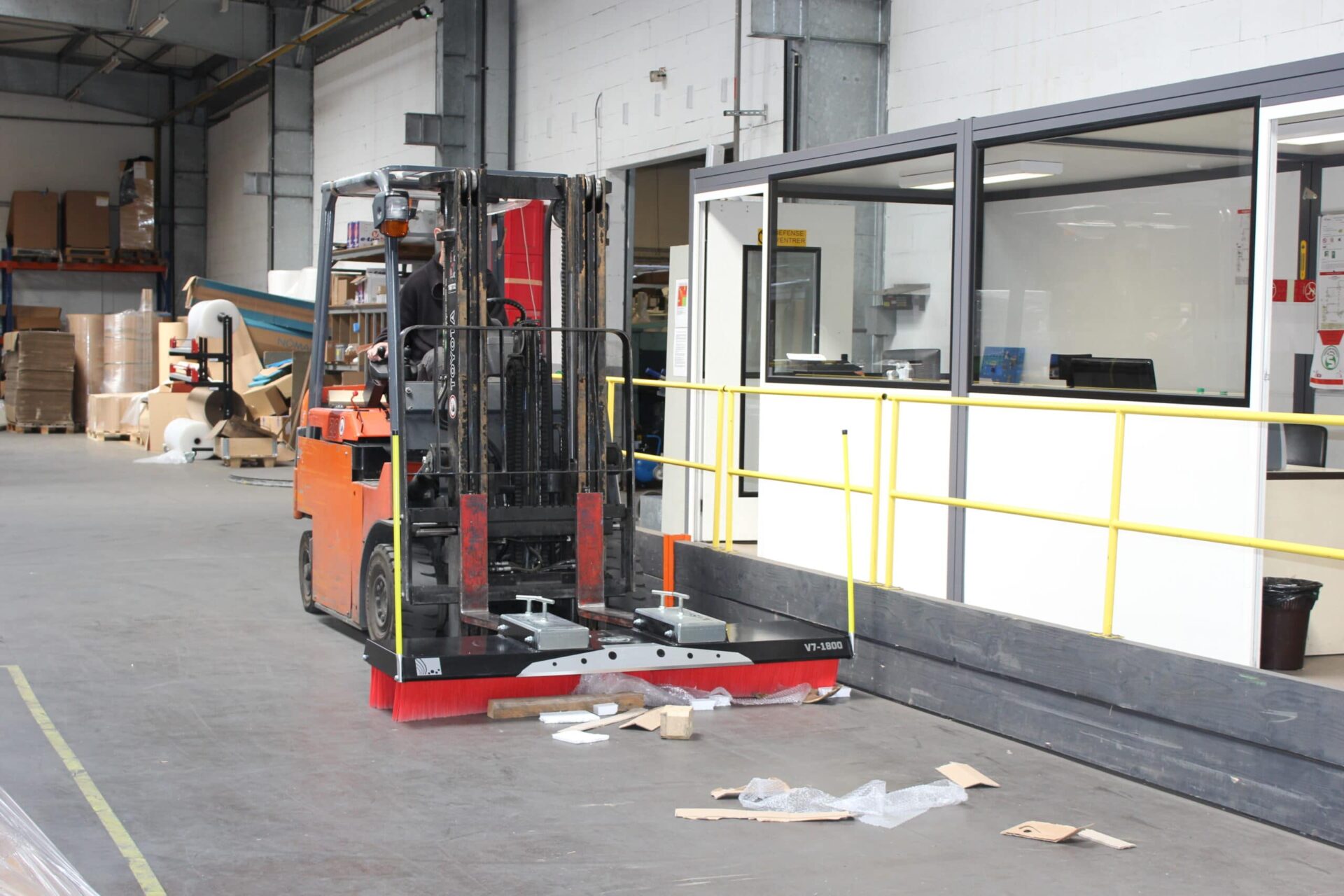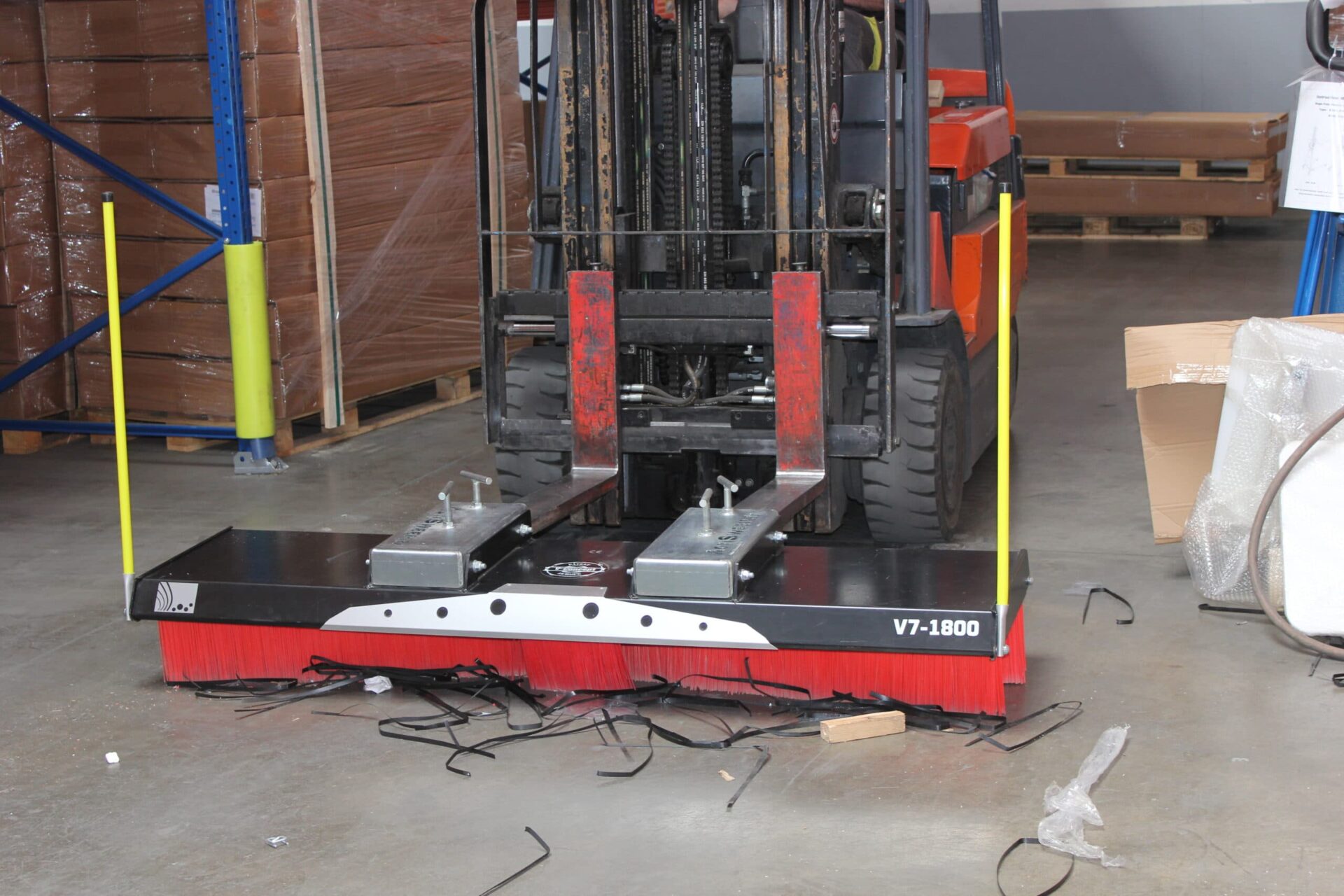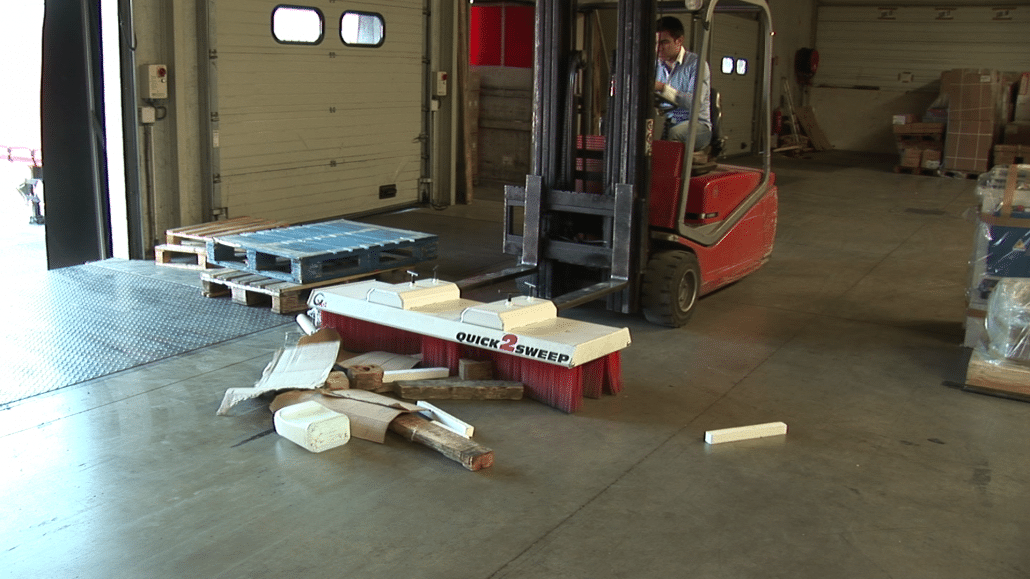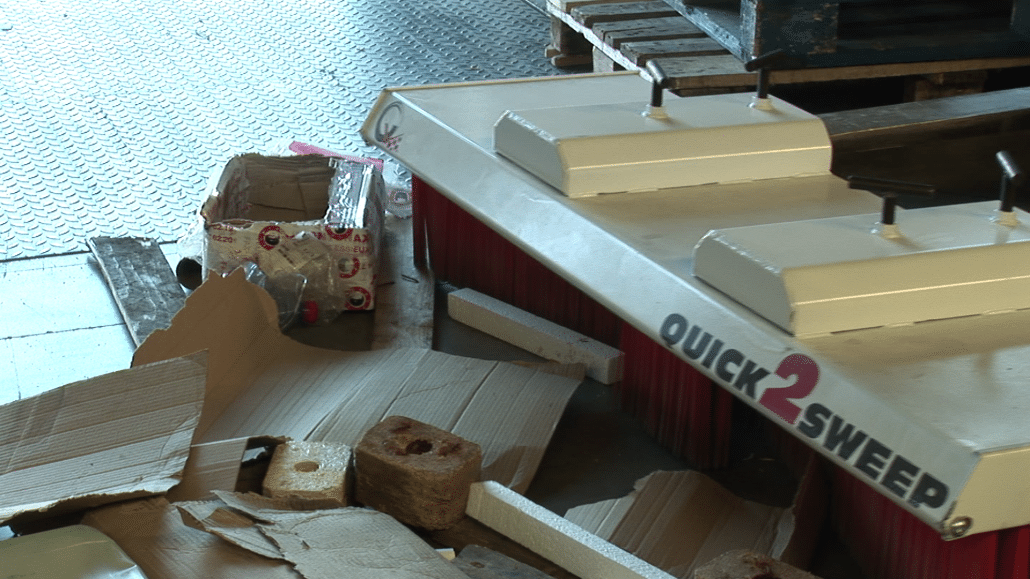 Actisweep transport / logistics sweeper
The Actisweep transport and logistics site sweeper is suitably tailored to meet the cleaning requirements in the storage, logistics and transport sectors.
The Actisweep sweeper easily adapts thanks to the forks, loader or bucket, to the front of construction and handling machinery.
The Actisweep sweeper allows you to sweep your yards, parking lots, logistics warehouses or loading docks. You can also clean roadsides or pathways by adding the "angulation kit" feature, which allows to push the waste on the roadsides.
Through the innovation Actisweep, the anti-scattering kit, you can sweep along walls and sidewalks without damaging the frame of the sweeper.