Thanks to the Actisweep sweeper, you can sweep your site closing, yards and parking lots.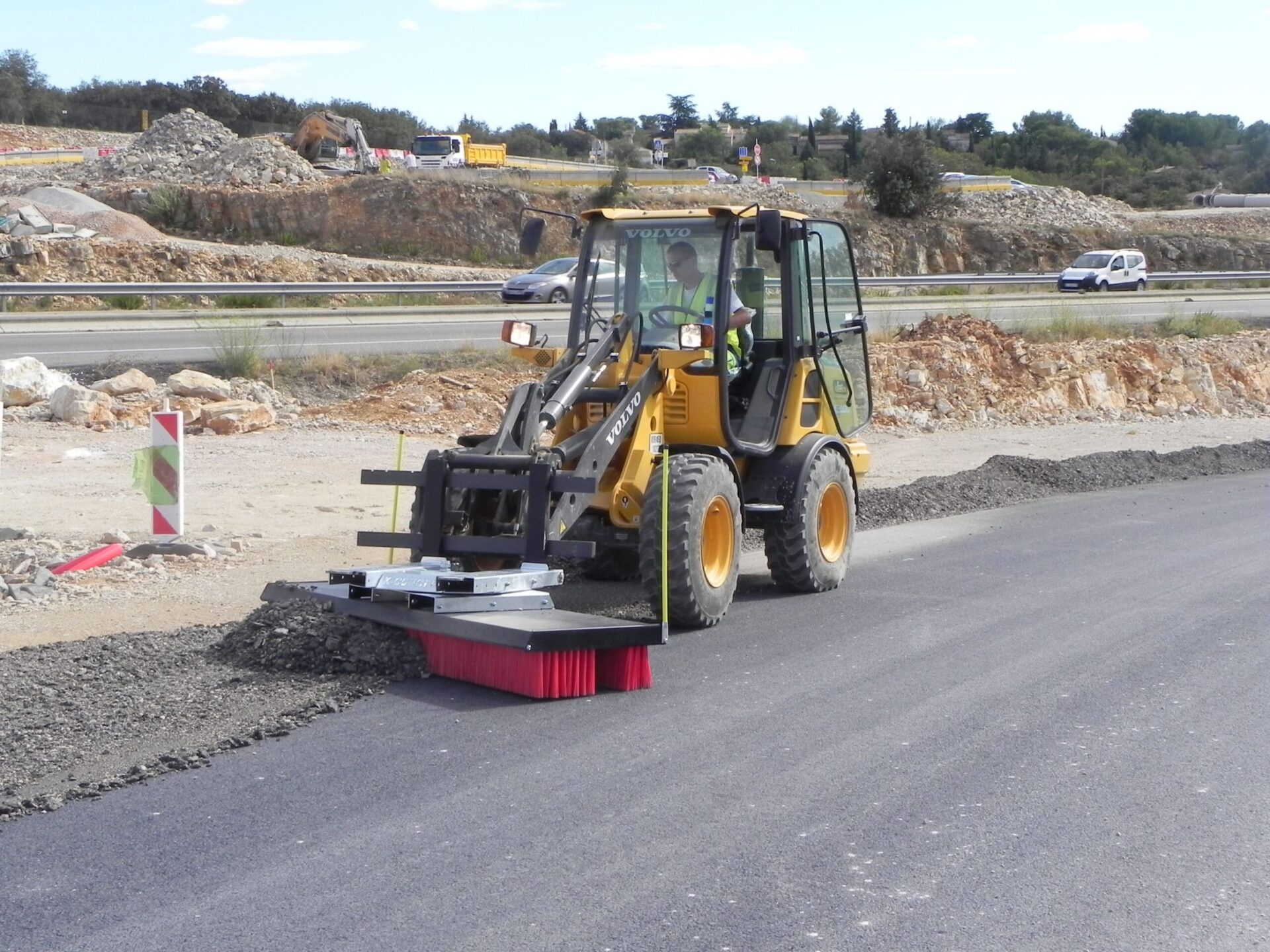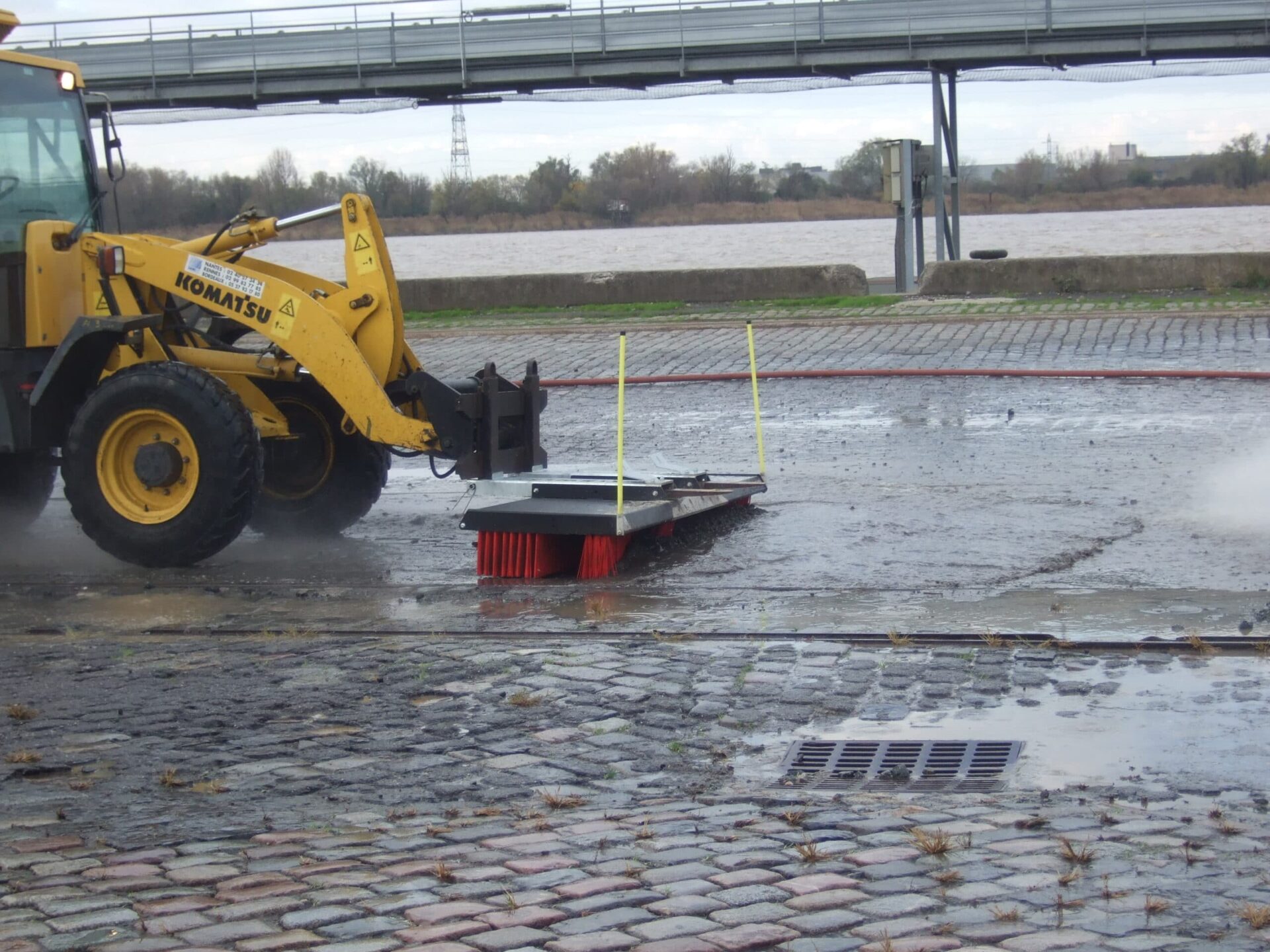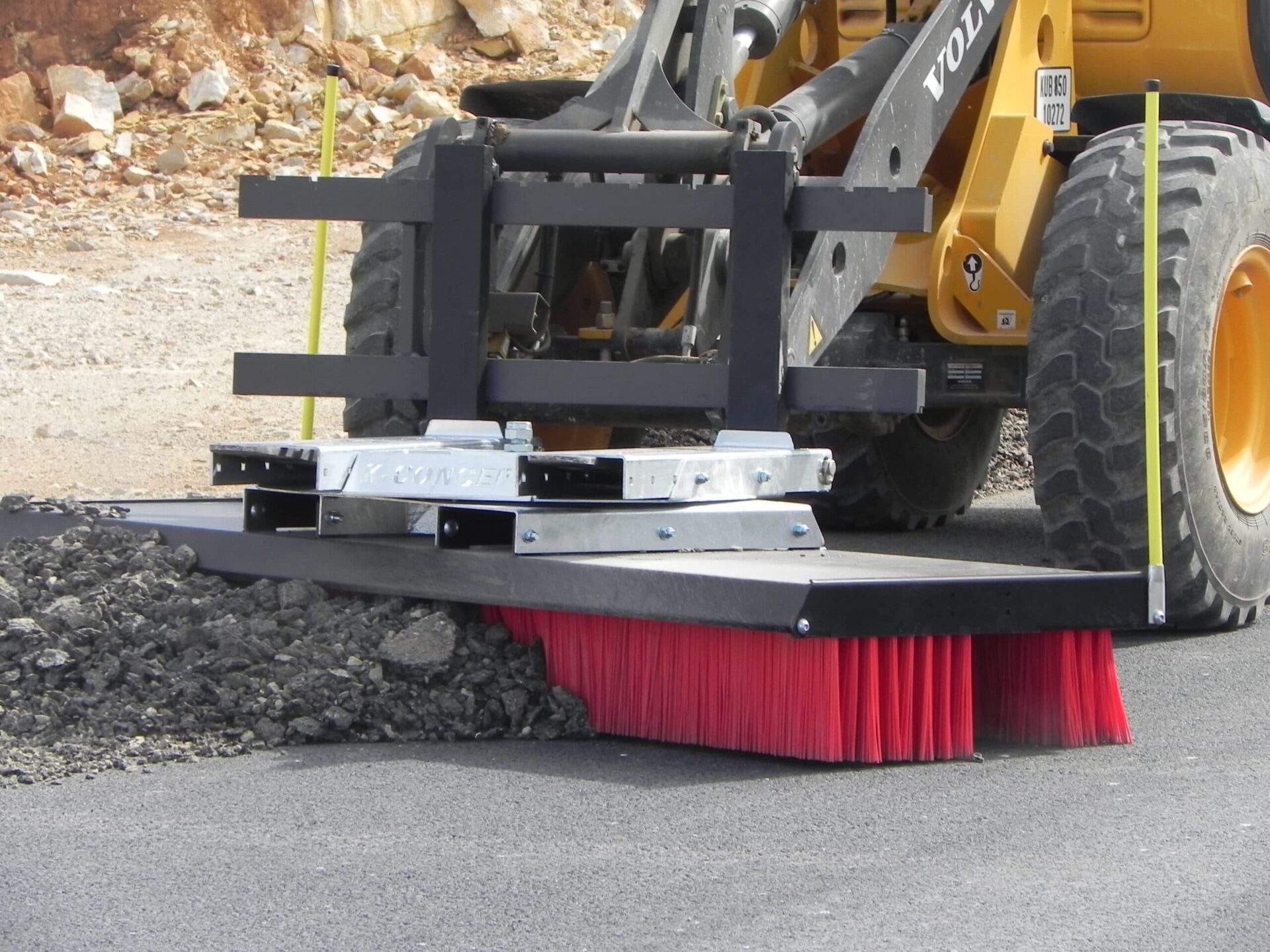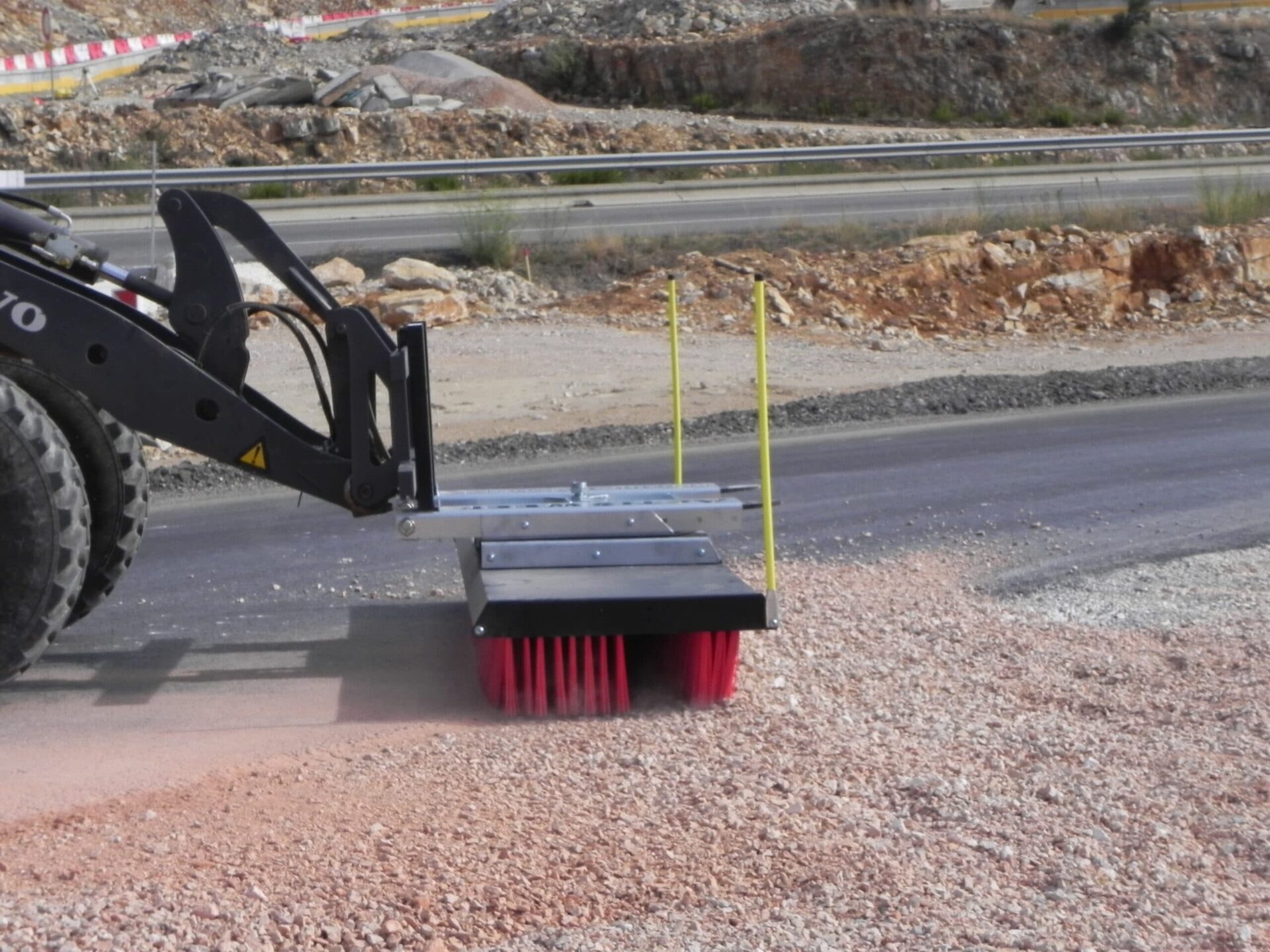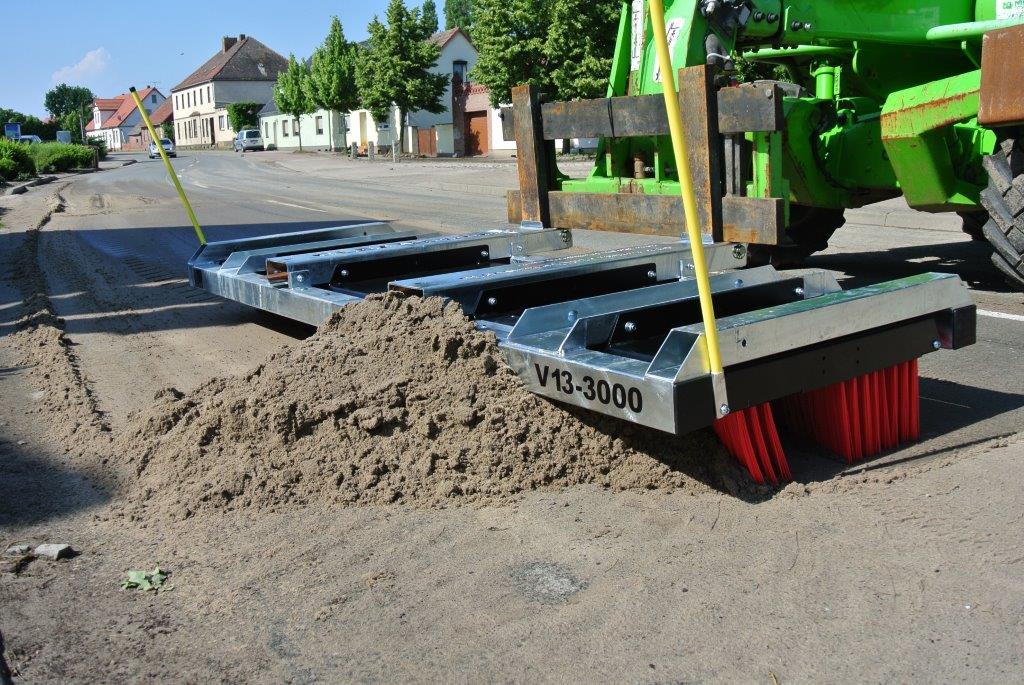 Actisweep road sweeper
The road sweeper Actisweep is suitably tailored to meet the cleaning requirements in the construction industry, public works and road works 
The Actisweep sweeper easily adapts thanks to the forks, loader or bucket, in front of the construction machinery.
The Actisweep sweeper allows you to sweep your sites closing, yards and parking lots. You can also clean the roadsides or pathways by adding the "angulation kit" feature which allows to push the waste on the roadsides.
In the event of heavy rain or mudslides, quickly clear roads and pathways with the Actisweep road sweeper. An accident? Quickly clear debris from roads and highways.
Through the innovation Actisweep, the anti-scattering kit, you can sweep along walls and sidewalks without damaging the frame of the sweeper.
Are you a construction company, a public road service, a highway management company, a municipality technical department, a port area, etc.? Test Actisweep now!